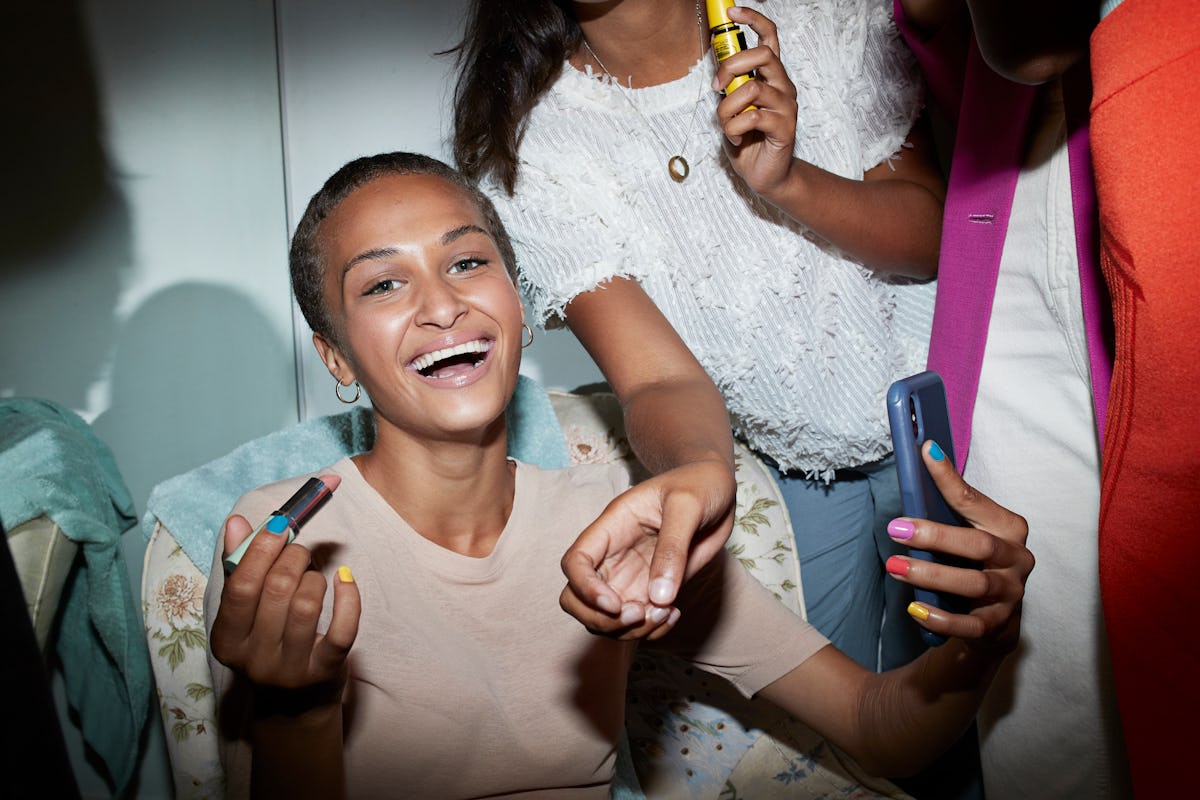 10 Best TikTok Challenges To Do With Your Friends For A Good Laugh
Klaus Vedfelt/DigitalVision/Getty Images
Maybe you've been watching videos of people doing electric dances and pulling fun items out of their refrigerators for a while now, or maybe you just downloaded the trendiest app on the scene, aka, TikTok. Either way, you need to try out the best friend TikTok challenges that are constantly popping up on your feed. They'll treat everyone in your crew to a quality laugh, and make you think, "Why didn't we record these videos sooner?"
Don't fret. It's never too late to join in on the fun, and now is your time to shine. When you have a spare afternoon, just throw on a cute #look or a comfortable pair of sweatpants and pull out your phone. Open your app and search for your friends' accounts or scroll through the most popular videos from the most popular accounts on TikTok. Within a few minutes of lurking on Charli D'Amelio or Keara Wilson's page, you'll have a big list of dances to learn and challenges to share with your friends. Then, you'll likely text some links to your best friends who are always down to give a TikTok challenge a whirl.
Make sure these 10 best friend challenges are on that list, because they'll treat your whole crew to good laughs and great times.