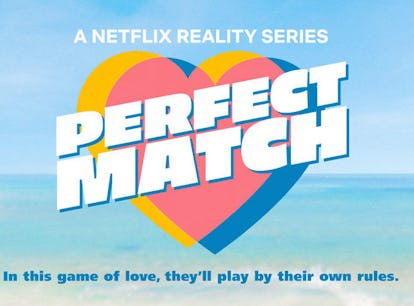 Perfect Match Is Getting A Season 2, Hopefully With Fresh Love Is Blind Singles
Marshall, this is could be your chance!
Netflix
Netflix's dating show Avengers are assembling once again for another chaotic attempt at finding the one. That's right — Perfect Match is returning for a second season, the streamer announced on April 18. The renewal didn't come with too many details, but its timing could be a big hint about who will be in the cast of Perfect Match Season 2.
The first season of Perfect Match was a nonstop tornado of hookups, breakups, and shakeups from some of Netflix's most dramatic reality stars. The show tasked standout contestants from various Netflix shows to couple up with a perfect match and try to help others find their true love as well... or completely sabotage them, whichever they prefer. Season 1 featured stars from the following reality shows: Love Is Blind, The Ultimatum, Too Hot To Handle, The Circle, The Mole, Selling Tampa, and Twentysomethings: Austin. It's likely Season 2 will also pull from this batch of shows, with Love Is Blind being of particular interest, since the renewal was announced just a day after the massively buzzy Love Is Blind Season 4 reunion aired.
While Perfect Match's debut season didn't exactly have the best success rate, Season 2 could totally turn things around for the series. Here's everything we know about it so far.
Perfect Match Season 2's Predicted Cast
Netflix hasn't unveiled its Season 2 cast yet, but given all the hype around the fourth season of Love Is Blind and how quickly the renewal was announced after Season 4 finished airing, it definitely feels likely a couple of LIB standouts will be searching for love again. There are really only four standout contestants from LIB Season 4 that didn't end up married: Paul, Micah, Marshall, and Irina.
If Perfect Match wants to really stir up some drama, Micha and Irina are proven pros at that. But the obvious choice for the show would be Marshall, who got so much fan support after his brutal breakup with Jackelina.
Perfect Match Season 2's Predicted Release Date
The release date for Season 2 is difficult to predict, since Netflix didn't reveal if filming had begun, or if it had already happened. The first season was filmed secretly in March 2022, nearly a year before the show was officially announced in early 2023. Then, it premiered just a month later. If Season 2 has already been filmed, then the premiere date could be just around the corner, or it could be months away if production has yet to begin.