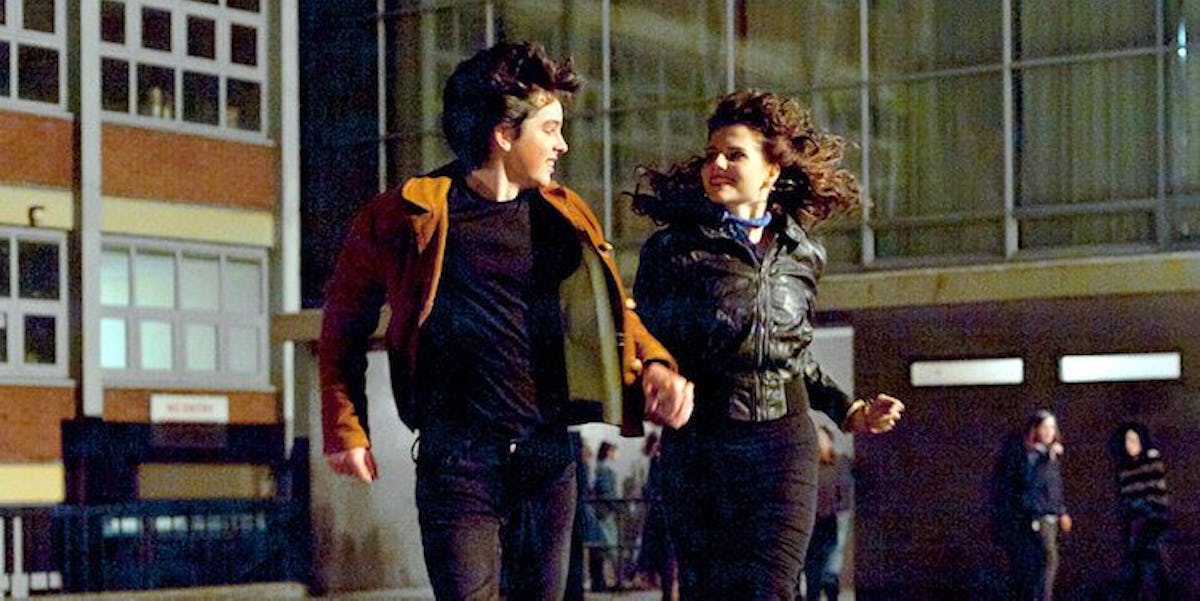 The Best Irish Movie To Watch On St. Patrick's Day Is Now On Netflix
Sing Street
One of the best ways to get into the holiday spirit is to get together with some good friends or family, make a big bowl of popcorn and watch a favorite, festive movie.
Finding the perfect flick is easy for most of the major holidays — Christmas has a wealth of classics ranging from "It's a Wonderful Life" to "Elf," Halloween is the perfect night for any horror movie (or, ya know, "Hocus Pocus"), even Valentine's Day, New Year's Eve and freaking Mother's Day now have movies engineered in a lab by Garry Marshall.
But St. Patrick's Day always feels like the ignored middle child when it comes to holiday movies... I mean, unless you just want to watch "Luck of the Irish" every year (which like, yes I support that) or slog through "Leap Year" (please learn to love yourself).
Thankfully, this year gave us an incredible Irish movie that should be added to everyone's St. Paddy's Day schedule, and even better, it's on Netflix!
The movie is "Sing Street," a super charming coming-of-age drama/comedy/musical that stole my heart when I first saw it in theaters a little less than a year ago.
It tells the story of Conor, a teenager growing up in 1980s Ireland who finds an escape from the struggles of his constantly fighting parents and the rigid rules of his new school by forming a rock band.
Sounds like basic coming-of-age fodder so far, right? But the real magic comes in the easy, inviting atmosphere of the movie.
It really takes no time at all for viewers to feel transported to the cobblestone streets of Dublin, and right when you're there, it offers energetic, fantasy-filled escapes through the pop and rock music of the '80s.
Conor's band starts out performing covers of '80s classics, but then turns to writing original songs inspired by the sound of the time, like the raucous, upbeat "Drive It Like You Stole It" — which I played on repeat for months after seeing the movie, by the way.
Like, what else do you need from a movie?
It's got killer songs, super endearing characters and enough Irish charm to make the Lucky Charms leprechaun look like a cowboy.
"Sing Street" has been on Netflix for about a half a year now, but if you haven't caught it before, St Patrick's Day is the perfect time to finally watch this gem.