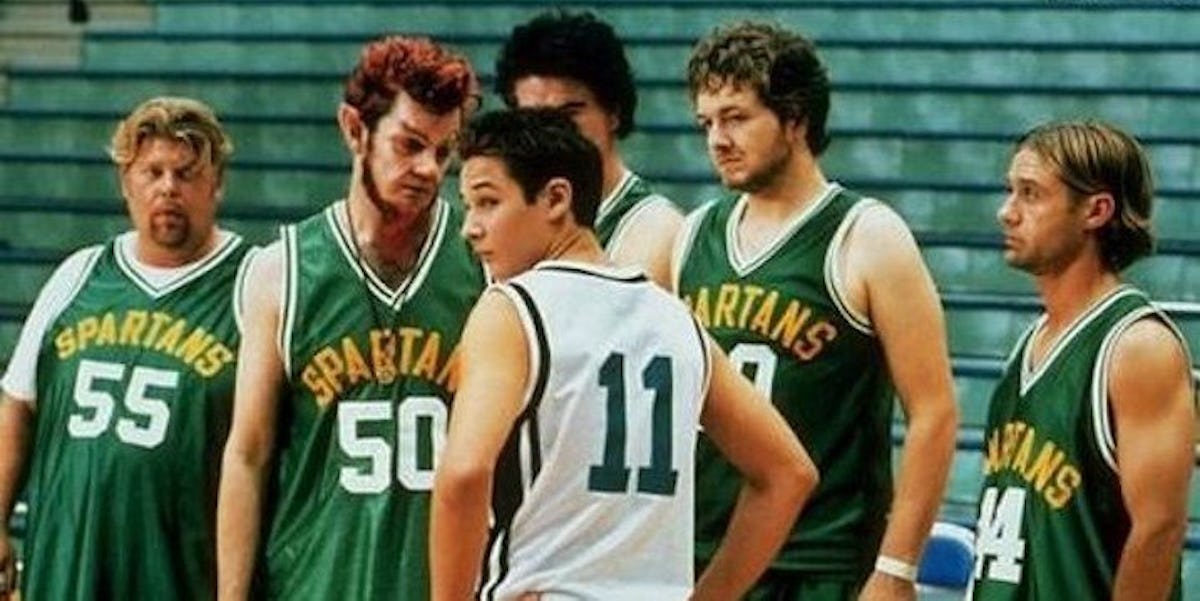 The Ultimate 'Luck Of The Irish' Drinking Game To Get You Wasted On St. Paddy's Day
Disney Channel
Oh, hey. I heard you were looking for a "Luck of the Irish" drinking game for St. Patrick's Day.
Maybe instead of going out to the vomit-covered bars downtown, you've opted to stay in and vomit in your friend's house instead, while you guys enjoy arguably the greatest Disney Channel Original Movie ever.
Or maybe you've already vomited at the bars, forced your friends to come home early, and now you guys are trying to salvage the night by watching this iconic 2001 film.
Whatever your reasons, you've come to the right place, my lads, lasses and non-gender conforming Irish folk.
Without further ado, I proudly present to you... THE ULTIMATE "LUCK OF THE IRISH" DRINKING GAME!
Disclaimer: You may want to pick and choose which rules you want to follow. I fear for your livers.
Take a drink every time...
1. Someone speaks in a terrible Irish accent.
You... might want to be selective about this one. I'm putting it out there right now that I will not be paying for anyone's alcohol poisoning hospital bills. Please be safe, lads.
2. Someone jokes about how short someone is.
3. Kyle makes this face:
4. People start dancing for seemingly no reason.
Despite the fact that this movie is not actually a musical, it seems as though the filmmakers really wanted it to be.
5. Leprechauns do crazy wizard magic.
Pretty sure this movie makes up about 50 "leprechaun" things.
6. Someone uses outdated early 2000s technology.
7. Someone says "boy-o."
8. Something is green that doesn't need to be. (Trees and plants don't count.)
Finish your drink when...
1. Kyle says the word "sports" without specifying the actual sport he is referring to.
2. You suspect something might be offensive to actual Irish people.
Take a shot when...
1. Someone gives Cleveland a shoutout.
The coasts of Erie!
2. Someone says "the luck of the Irish."
Please remember to also drink plenty of water and keep your stomach full of snacks and such. And absolutely let your friends crash on your couch tonight.
Happy St. Patrick's Day, and happy drinking!