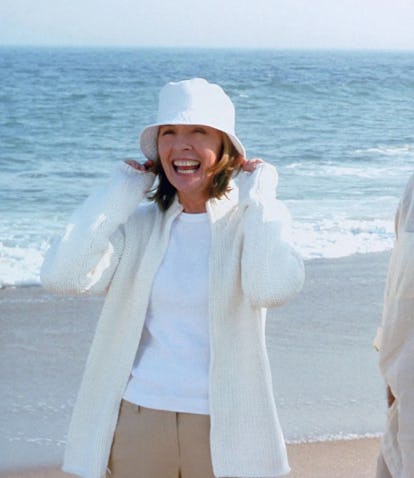 10 Movies With Major Coastal Grandmother Vibes
Grab your beige cardigan and enjoy.
Columbia Pictures
The coastal grandmother aesthetic has taken over TikTok, with videos that highlight the romanticized lifestyle of a cool older woman living beachside. Breezy open floor plans, long beach walks, and of course, flowing beige and white outfits define the coastal grandmother vibe. But the aesthetic isn't limited to older women — plenty of young people of all genders are embracing the trend, buying outfits from L.L. Bean, gazing out of windows, and reading romance novels. If you want to treat every day like a picnic on the beach with your long-lost love, check out these movies that capture the coastal grandmother aesthetic.
It's arguably easiest for a movie set in the summertime to harness the pure and comforting energy of a coastal grandma, but really, any movie can tap into it by focusing its narrative on what matters. All of these films below are fun watches; some of them feature wise women (regardless of their age or grandparental status) who are finding their way in a beautiful setting, others focus on loving friendships, and almost all of the have vibe-y beachside soundtracks. And of course, you cannot forget the ever-present chicness of the coastal clothing, which embodies a fun-loving and timelessly fashionable vibe, from culottes to headscarves.
When you need more than a #OOTD or picnic recipe on TikTok to satisfy your craving for cozy beachside vibes, turn to these 10 movies that are sure to give you the full serotonin boost of the coastal grandmother aesthetic.