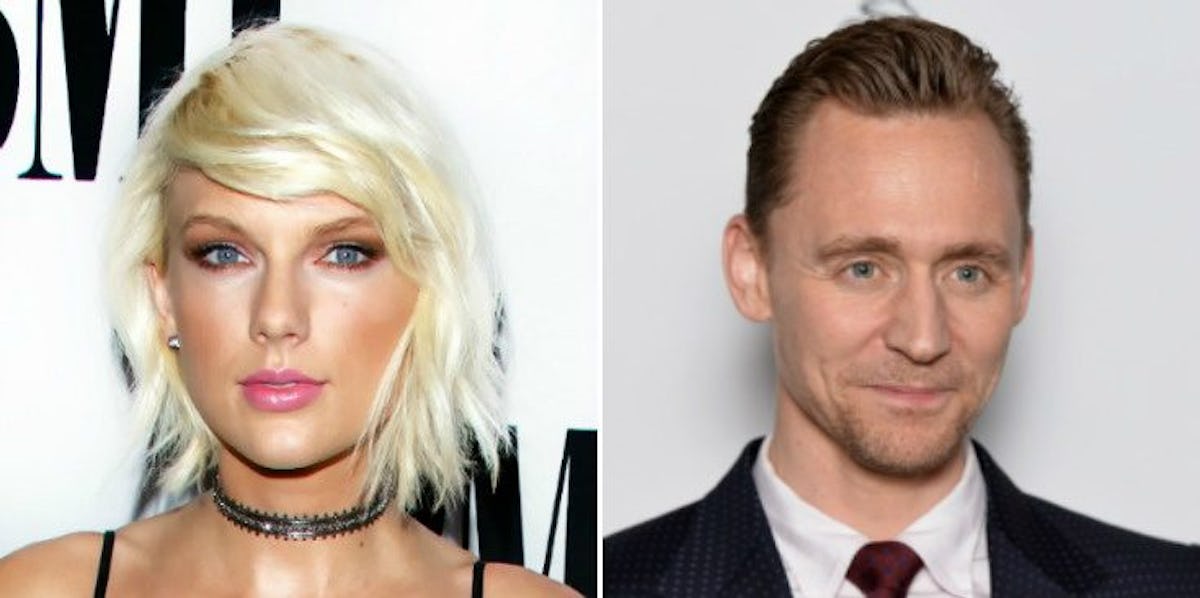 Sorry Joe Alwyn, Hiddleswift's Date With Blake Lively & Ryan Reynolds Was Better
Getty
Everyone is reeling about the reported double date between Blake Lively, Ryan Reynolds, Taylor Swift, and her new boyfriend, Joe Alwyn. While the 1989 singer's relationship with the English actor is cute, fans have been majorly missing Hiddleswift. So much so that, in fact, people are saying the Taylor Swift, Tom Hiddleston, Blake Lively, and Ryan Reynolds' double date was way, way better.
Since they have gone through such extreme measures to keep their relationship under wraps, it's hard to say how long Alwyn and Swift have been together. The "secret" came out in May, and the media hasn't looked back. A few quick things to know about Alwyn: He's 26, British, an up-and-coming actor, and the nickname "Talwyn" never caught on.
Recently, Swift and Alwyn were in Rhode Island where they reportedly had a double date with Blake Lively and Ryan Reynolds —and that's it. THIS IS ALL WE KNOW. See how not fun this relationship is? I want pictures of food, gushy posts about their love, and couple goals.
The absence of it all is what's causing fans to miss the epic evening out with Swift, Hiddleston, Lively, and Reynolds enjoyed in July of 2016. Not only are there actual pictures to gawk at, there's major PDA happening. The picture below was posted by Swift's good friend, Britany LaManna, after the couples hung out over Fourth of July in 2016.
LOOK HOW CUTE!
The couples are so casually lounging and having the best time... I can just tell. Hiddleston and Swift had a very public relationship about a year ago that fizzled out as fast as it started up.
Remember these infamous kissing-on-a-rock photos? They were so random and posed that conspiracy theories stated that the whole relationship was for publicity. Reportedly, Swift was the one who hit the brakes on the relationship with Hiddleston. A source told Us Weekly,
Apparently, Tom wanted the relationship to be more out in the open than she was comfortable with. Taylor knows the backlash that comes with public displays of affection, but Tom didn't listen to her concerns when she brought them up.
That's seemingly one good thing about Swift and Alwyn's relationship — they're on the same page about privacy versus publicity. Alwyn and Hiddleston are both British actors, so Swift definitely has a type. Either way, I'm glad Swift is happy in her new relationship.
I just wish she would share more pics.