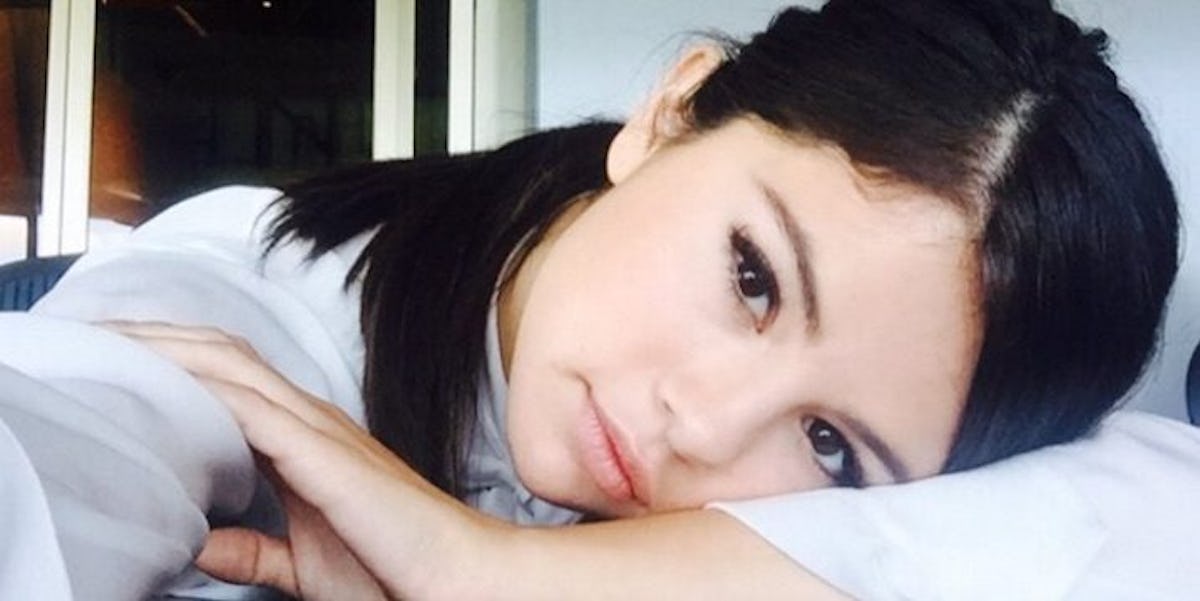 Selena Gomez Teased Her New Song And It Sounds Like It's About Justin Bieber
Instagram
Something tells me Selena Gomez isn't quite over Justin Bieber yet.
This worries me because she has the entire world convinced she's falling for The Weeknd.
After the new duo were caught making out last month, they started posting about their romance on social media and ended up taking a sexual vacation to Italy together.
Naturally, we're assuming Selena's falling madly in love with him.
However, Selena teased a new song on Friday, and it sounds like she's singing about Justin Bieber.
The pop star posted a few black and white clips to her Instagram story that show her singing along to one of her upcoming songs, Billboard reports.
Apparently, it's called "It Ain't Me," and the lyrics almost scream "JUSTIN."
The verse Gomez chose to feature in the teaser reminisces a young love, and we can't help but think she's referring to her ex.
In the clip, she sings,
I had a dream, we were back at 17. Summer nights and liberties. Never growing up.
Um... that's a little awkward because Selena Gomez was dating Biebs when she was a teenager.
The rest of the clip she shared on Instagram shows a closeup of her face as she tosses her hair and mouths the lyrics.
I'm not going to lie, this tune sounds catchy AF, and I'm excited to hear the rest.
Regardless of how stoked we are for the new song to be released, we can't help but think the lyrics are totally about Justin.
(Sorry, Abel.)
I bet Justin is into Selena's new tune, because he's already expressed jealousy toward Selena and The Weeknd's romance.
A few weeks ago, Justin threw shade at the rapper by admitting he couldn't listen to his music (BURN).
Earlier this week, it was reported Bieber won't be attending this year's Grammys. Mind you, this came after rumors Selena and The Weeknd would be making their debut at the award show.
We get it, Justin. You're not into the whole "Selena and The Weeknd" thing.
Thankfully, Selena is still thinking about you (we think).
I guess we'll have to wait until the rest of her song is released, which might be sooner than we think.