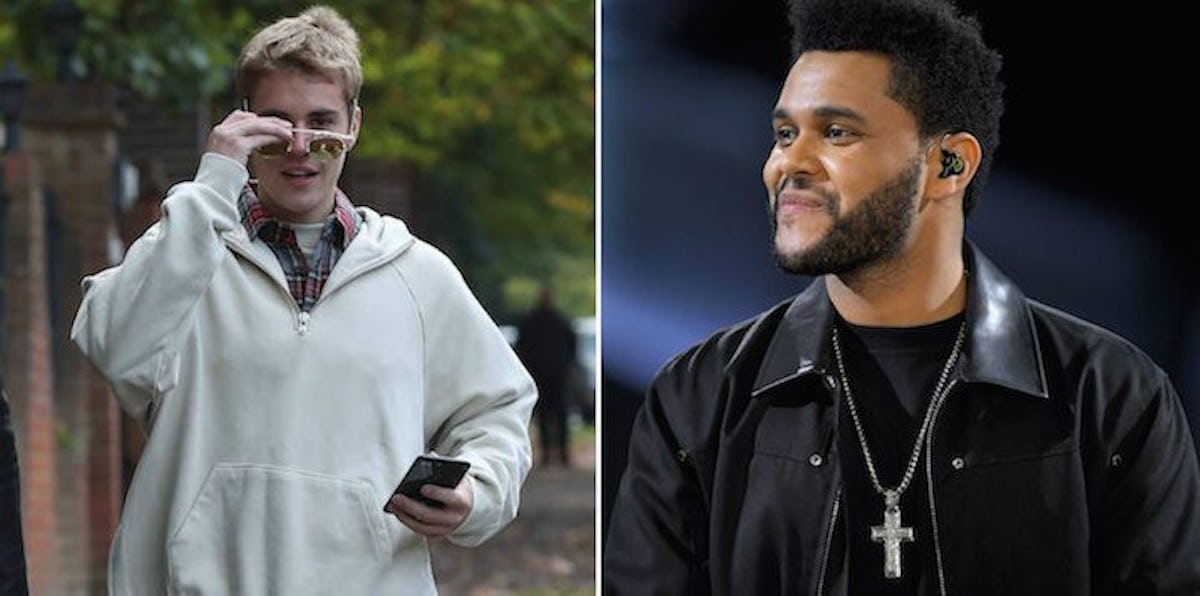 Justin Bieber Says He's Not A Fan Of The Weeknd After Selena Gomez Makeout Pics
REX/Shutterstock
Ever since Selena Gomez and The Weeknd made out, pretty much everyone and their mom exhaled a collective "WTF."
In a video from last night, January 20, Justin Bieber was filmed leaving Delilah in West Hollywood, where paparazzi asked him if he could listen to songs by The Weeknd.
The "Sorry" singer then responded, "Hell no, I can't listen to a Weeknd song."
I mean, it makes sense, considering these first pics of The Weeknd's makeout sesh with Justin's ex Selena Gomez probably still haunt the Biebs in his sleep.
Later in the vid, the man filming asked, "Why not?"
YEAH, JUSTIN, WHY NOT? You're not listening to "Starboy" on repeat for 57 straight hours?
Apparently not, because Bieber answered with a resounding, "That shit's whack."
I mean, like, yeah, it's whack... but in a good way, right?
Wrong. It seems like Justin wasn't too thrilled to see his ex smashing her face against The Weeknd's face.
And he certainly wasn't the only one mad about it.
Last week, a source claimed 20-year-old Bella Hadid, The Weeknd's most recent ex, got wind that Selena and The Weeknd had actually been dating for two months — immediately after Bella broke things off — before pictures of them kissing were released.
Needless to say, she was pissed and immediately unfollowed Selena on Instagram.
According to Us Weekly, a source claims Bella thinks the "Hands To Myself" singer is "using" The Weeknd, and she even went so far as to tell him that herself.
But clearly, The Weeknd DGAF because the source also added,
He thinks she's just jealous and isn't listening to her.
Well, it looks like Justin and Bella are on the same page about Selena, considering Justin reportedly said the exact same about her.
Basically, he also believes Selena is using The Weeknd for promo, and a source told TMZ Justin knows she played a similar game with Nick Jonas and Zedd.
This latest Justin Bieber comment about The Weeknd comes at a time when all of us are still trying to wrap our teeny, tiny brains around the twisted web that is Selena and The Weeknd.
I'M SCARED AND CONFUSED BY THIS. SOMEONE PLEASE HOLD ME.
Also, if Justin can no longer listen to The Weeknd, does this mean he can't even listen to "Trust Issues" anymore?
Sorry The Weeknd's songs are a no-go for you, Justin. But I don't think The Weeknd's worried. I'm sure Selena is doing enough listening for all of us.
Citations: JUSTIN BIEBER I'M NOT WORKIN' FOR THE WEEKND (TMZ)