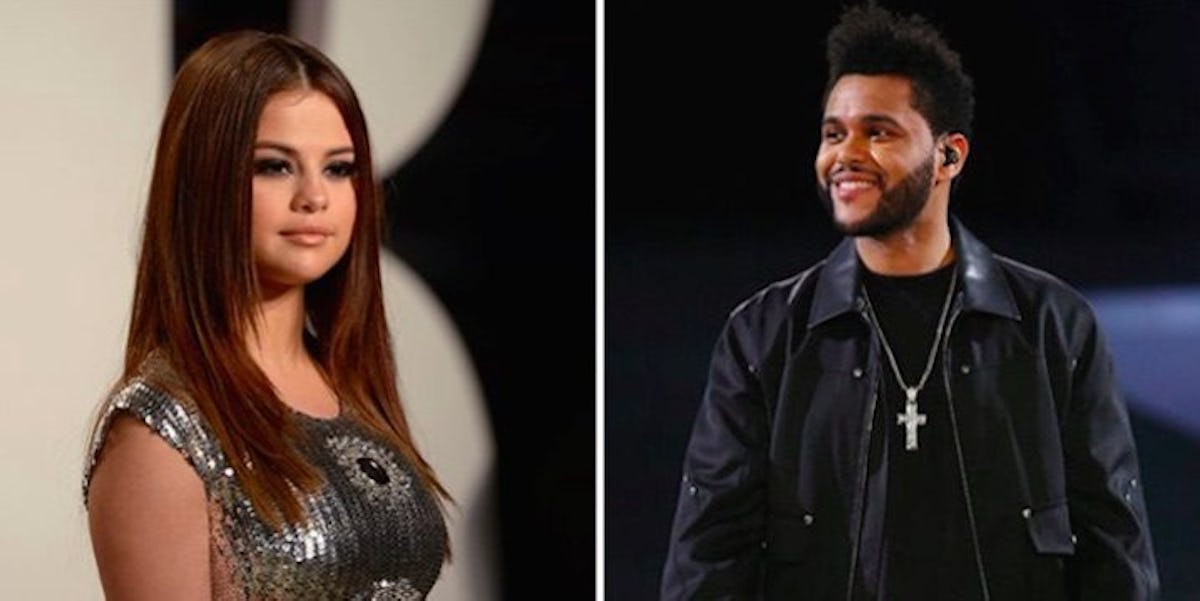 Selena Gomez Posts Adorable Video Of The Weeknd And The Caption's Even Cuter
REX/Shutterstock
It's no secret Selena Gomez and The Weeknd are becoming everyone's favorite Hollywood couple.
These two first popped up on our relationship radar when they were caught sharing a smooch outside of Giorgio Baldi in Santa Monica a few weeks ago.
Apparently, their relationship has come a long way since making out next to a dumpster.
Last Wednesday, The Weeknd finally started following Selena on Instagram.
And if that's not enough to prove Selena and The Weeknd are officially an item, it appears these love birds are on a romantic getaway in Italy together.
That's right. On Friday, fans spotted Selena and The Weeknd strolling through the charming streets of Florence.
Selena and The Weeknd made it obvious they're not afraid to show a little PDA as they visited museums throughout the city that day.
Plus, Entertainment Tonight captured the couple as they shared an intimate dinner during their trip.
Aside from getting pics of the two looking downright adorable together, ET managed to snap a picture of the young stars kissing in between courses.
Yeah, talk about a serious upgrade from their first public kiss behind a dumpster.
If that's still not enough to prove that these two are absolutely crazy about each other, The Weeknd also made it into one of the posts on Selena's Instagram account.
On Monday morning, Selena posted an adorable video of the Weeknd hanging out in a water taxi as the young pop singer discusses plans with a woman off-camera.
While there might not be that much going on in the black and white video clip, Selena also included a caption that completely sums up her feelings for The Weeknd: the heart-eyes emoji.
Based off this video, it's safe to assume Selena and The Weeknd have gone on to conquer Venice as a couple.
Who knows where they'll be spotted making out next.
Citations: Selena Gomez Posts Video Of Her Italian Vacay With The Weeknd (Refinery29)