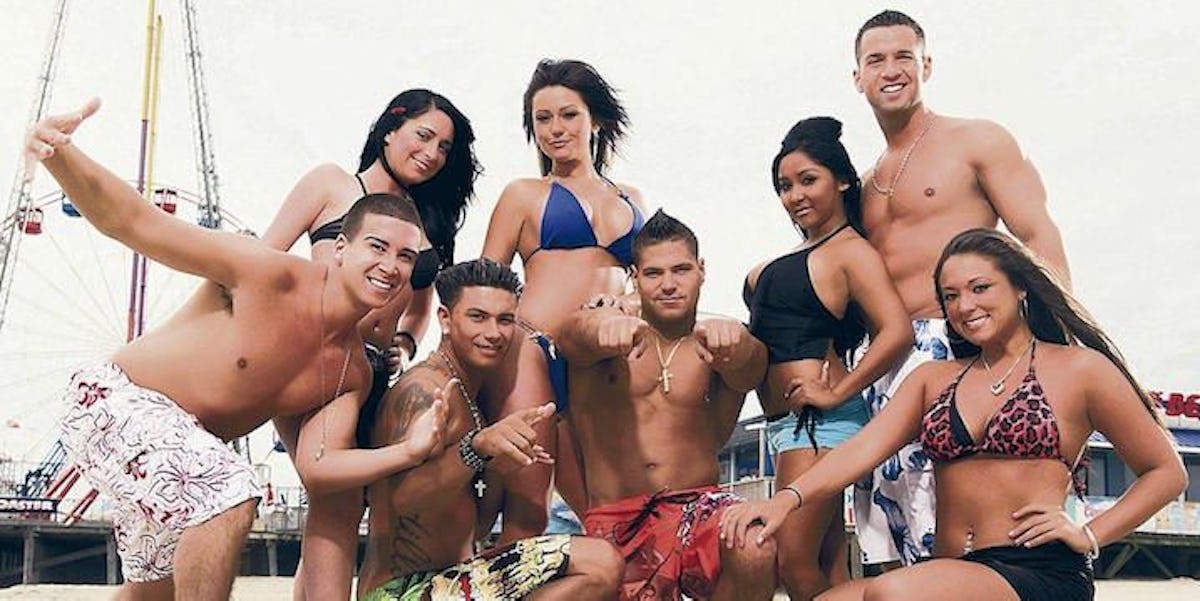 The 'Jersey Shore' Stars Reunited And They Seriously Look Unrecognizable
MTV
It's been eight years since we the world was introduced to the three fundamental life principles of gym, tan and laundry, and those sacred prophets of GTL finally reconvened over the weekend for another night of partying.
The cast of "Jersey Shore" had an epic reunion over the weekend to celebrate Sammi Sweetheart's 30th birthday. That's right, the self-proclaimed "sweetest bitch you'll ever meet" is officially out of her 20s.
To celebrate her big day, Sammi had a blast from the past with her famous former housemates, although they look wayyy different now then they did just five years ago!
Snooki, JWoww, Deena, Vinny and of course Sammi were all living it up on the dance floor just like they did back in the day. The Jersey-adjacent partiers took plenty of photos to commemorate the reunion.
The only ones I can easily recognize are Deena and Vinny — everyone else looks SO different now than they did back when they were on MTV.
Snooki has gotten really into healthy eating and exercise since the show ended, and Jenni chopped her hair short and looks much more mature. Sammi just looks like she transformed into a totally different person.
Unfortunately, it wasn't a complete "Jersey Shore" reunion, which was probably for the best to avoid another famous Ronnie-Sammi cry-fest or The Situation creating a situation.
The bulk of the male cast — Ronnie, DJ Pauly D and Mike "The Situation" — weren't in attendance, along with sometimes-castmate Angelina.
Though the "Jersey Shore" stars clearly still love to party, they've all really grown up since the show ended in 2012 and now have careers that are a bit more wholesome than getting drunk and hooking up (sorry, "smooshing") on TV.
Both Snooki and JWoww have totally refocused their brand after becoming mothers, and now run lifestyle blogs. Sammi has started her own fashion site, and Vinny is still working in television on the Cooking Channel show "Vinny & Ma Eat America."
It's nice to see the gang all grown up and getting along, but I can't be the only one who misses all the drama! C'mon, MTV, let's organize a real reunion!