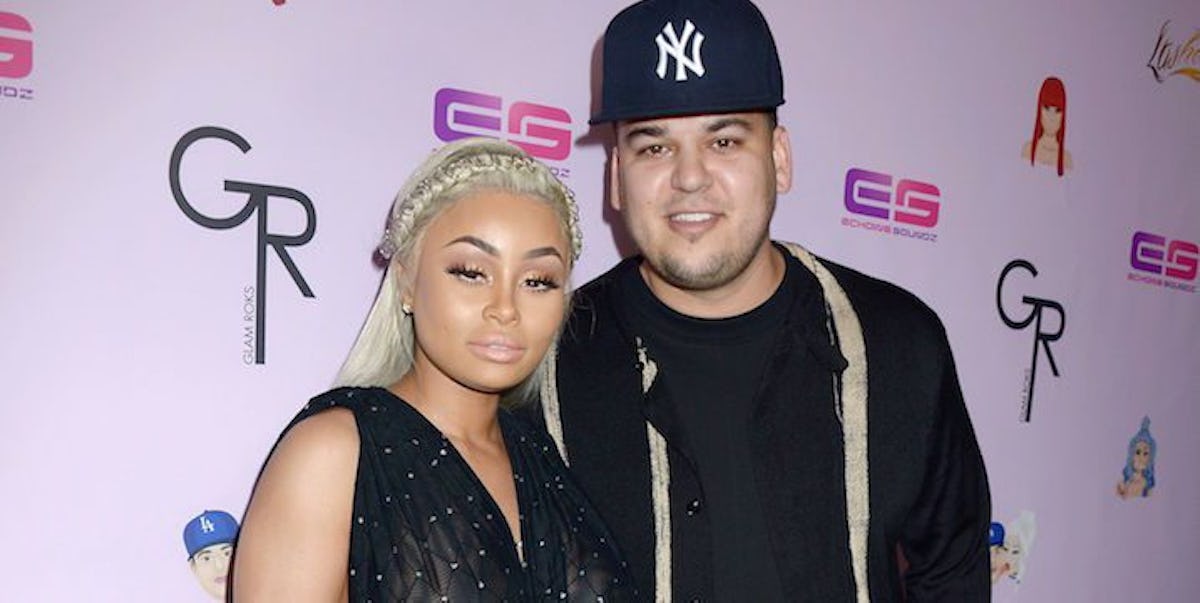 Blac Chyna Leaves Rob Kardashian Out Of Super Awkward Family Photo With Kids
REX/Shuttest
Yeeeeesh, this is awkward.
On Tuesday, everyone's favorite Kardashian family shit-starter, Blac Chyna, may have started a whole new level of shit, posting one of the most awkward family photos of all time to her Instagram account.
Why do I get the feeling nobody wanted to be here for the shoot? Like, not even the camera guy or Dream, who has zero idea where she is at all times.
For starters, if you're wondering where Blac Chyna gets her family photos done, the answer is apparently a Sears at the town mall.
Also, am I crazy or is Blac Chyna lit more brightly than anyone else in this photo? King Cairo is clearly in, like, some weird shadow compared to the beautiful light glow surrounding Blac's face.
The weird part, though, isn't either of those things -- not that they aren't weird in their own beautiful ways. The weird part is Rob Kardashian is obviously and awkwardly missing from the picture.
Rob and Chyna are clearly in some sort of fight -- because they're always in a fight -- but this may speak to the severity of how bad they're actually at each other's throats.
It's not like Rob and Chyna's relationship history has been that great. When the two started going out the public was cautiously optimistic.
Sure, Blac Chyna is one of the most abrasive social climbers in the history of climbing stuff socially, but she was also making a positive impact on Rob. He lost some weight, got clean and started going out more.
The problem was, for every positive stride he'd make there'd be rumors and stories of worse problems going on at home.
This all came to a head around Christmas when Chyna took Dream and Cairo and moved out of their home.
Since then, the two have reconciled and split up 14,000 times.
Their current exact relationship status is semi-unknown. A breakup has never been made official, but there have been Blac Chyna dating rumors, and remember, the entire family is seemingly pretty against keeping her in the Kardashian Universe.
Was this picture a hint the two have officially gone their separate ways?