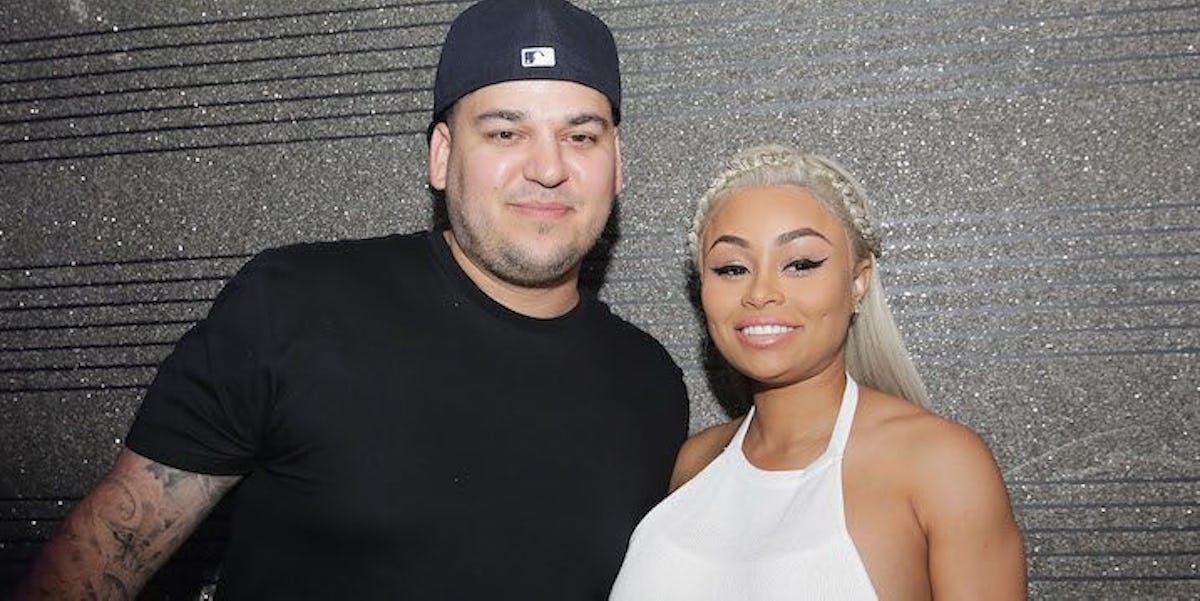 Rob Kardashian Posts PDA-Packed Video For 1-Year Aniversary With Blac Chyna
REX/ Shutterstock
They never said love was easy. Just look at the relationship Rob Kardashian and Blac Chyna have.
It's been a long year full of Snapchat breakups, Instagram hacks and MEGA drama, but the celebrity couple prevailed.
In fact, they're celebrating their one-year anniversary, and we couldn't be happier for them.
You did it, guys! Pat yourselves on the back.
On Wednesday night, Rob posted a video on his Instagram account wishing his beloved bae a happy one-year anniversary, and it's pretty damn adorable.
The video is actually a montage of different videos of Rob and Chyna throughout the year, including saved Snapchat clips that show tons of PDA and lots of love for Blac Chyna's baby bump.
Oh, DJ Khaled's "Hold You Down" is playing in the background, too. SO ROMANTIC.
According to US Weekly, the caption Rob originally wrote was different than the one he stuck with, and read, "a year when by so fast, love you."
Of course, he changed it to a much more "Rob" caption, saying,
1 year down lol woohoooooo happy anniversary babbbbbbiiiiiiieeeeee.
So cute, right?!
I never thought I'd be saying this about these two, but Rob Kardashian and Blac Chyna might be #CoupleGoals.
Great combination of videos, Rob. I also think it's kind of adorable he had all of those saved on his phone.
All cuteness aside, I think one thing (or rather, one human) is missing from the montage.
Where's Dream?!
Little baby Dream Kardashian didn't make the cut, but I guess that's OK -- this is about Rob and Chyna's big day, so we'll let it slide.
Plus, their baby girl has gotten tons of time in the spotlight lately.
A few weeks ago, the Kardashian baby made an appearance on Snapchat, and she looks almost identical to him (even with the puppy dog filter).
Even though Dream wasn't in the anniversary video, I think it's clear Rob has a lot of love in his heart for both women.
Happy anniversary, you two!
Citations: Rob Kardashian Wishes Blac Chyna a Happy 1st Anniversary With Plenty of Love and Kisses (Us Weekly)