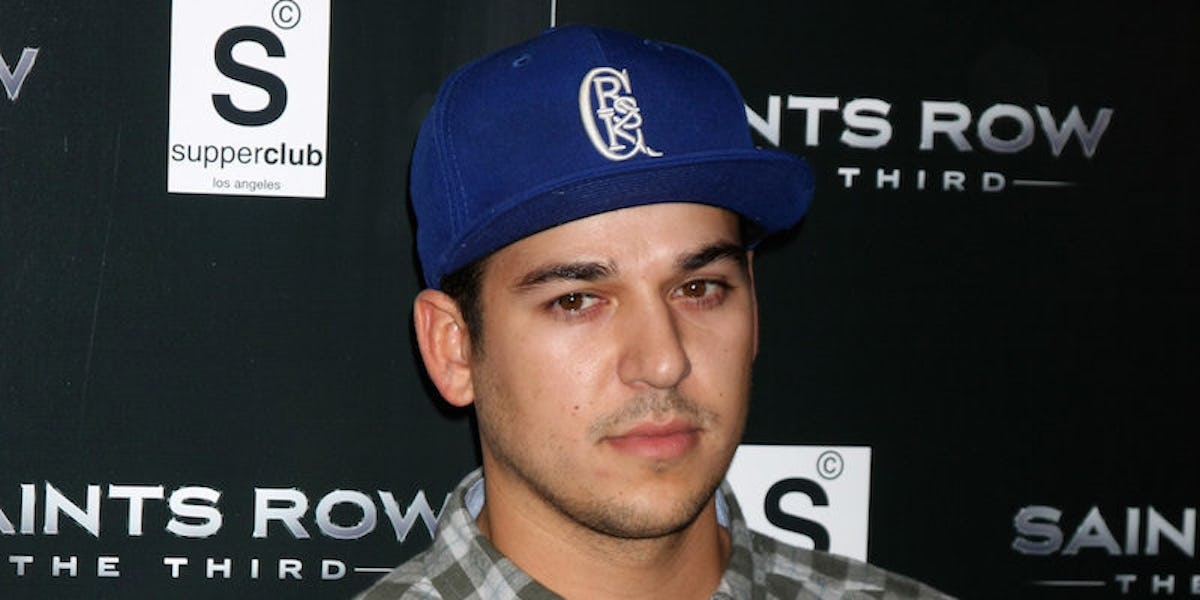 Rob Kardashian Posts Instagram Showing Just How Much Weight He's Lost
Shutterstock
GET IT, ROB!
Rob Kardashian hasn't exactly had the easiest past few years. The quieter Kardashian sibling has always leaned toward staying away from the public spotlight, a feat near impossible when you consider his last name.
He just doesn't want the buzz his sisters have, and that's totally fine. Not everyone needs to have a reality show based around his or her life and be mobbed just for going to Chipotle.
The truth is, though, you can't really hide when your sisters are Kim, Kourtney and Khloé. Although he's never been the center of attention, he has always been slightly off the center and close enough that he still has to deal with pressures that come with celebrity life.
It's this fact that made his alleged substance abuse problems and severe weight gain (supposedly packing on 100 pounds in the span of about a year) that much harder.
He's doing better, though. He's gotten clean, is seemingly in a better headspace and has already started to drop a ton of weight.
Seriously, look at this post he put up on Instagram on Wednesday. He looks f*cking great.
He captioned the post,
LOL! still got a lot of work to do and weight to lose but glad I'm getting better.
DAYUM.
Oddly enough, though, his come to Jesus moment through all of this has been him shacking up with Blac Chyna. Sources close to the family say she's been his motivation for the lifestyle change.
I'm actually kind of impressed at how casual he looks working out at home.
The stair MASTER.
Keep on killin' it, Rob! Get dat dad-to-be bod!
Citations: Rob Kardashian Shows Off Weight Loss on Instagram See His Dramatic Transformation (PEOPLE)