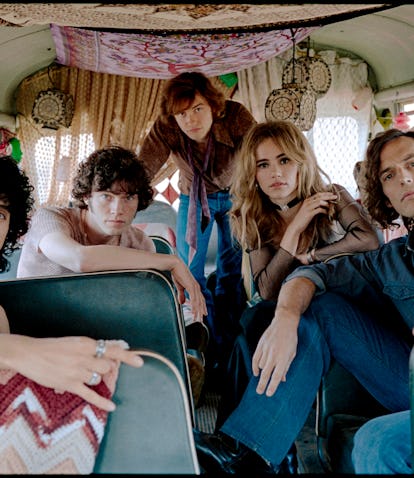 13 TV & Movie Book Adaptations To Get Hype For In 2023
All the films and shows that will have BookTok screaming.
Lacey Terrell/Prime Video
The pipeline from books to movies and TV series is more crowded than ever. The result? An embarrassment of riches for bookworms excited to see their favorite stories play out onscreen. With so many adaptations of books coming to TV and movie theaters in 2023, there are tons of titles for fans to get excited about.
Adapting books for the screen isn't new — one of the very first full-length movies ever made was a silent film of Louisa May Alcott's Little Women. But with CGI now a standard norm, creating science fiction and fantasy on the big screen (or on the small) is more doable than ever. There are plenty of sumptuous adaptations coming to streaming of theaters that were once considered impossible. However, not every adaptation on this list is from that genre; 2023 has all kinds of adaptations of books on the way, with everything from musicals to dramas to self-help comedies.
This list isn't comprehensive, but it is an excellent place to start for fans marking their calendars for the best-looking arrivals on the schedule. Here's a rundown of a baker's dozen exciting titles on the way and where you'll be able to find them once they arrive.