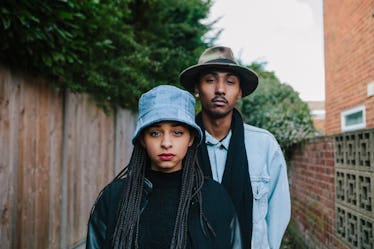 Here's What To Do If Your Partner Won't Stop Criticizing You
Because you deserve to be with someone who lifts you up.
You know that scene in Mean Girls, where everyone stands in front of Regina George's mirror and states what they don't like about themselves? That still keeps me up at night. It's easy to be your own worst critic, and difficult to silence negative thoughts. There are a lot of ways in which women and non-binary folks can feel societally pressured, to the point that self-criticism begins to creep in. At times when you wish your boo would help boost you up, it can be extremely frustrating if your partner won't stop criticizing you.
Your significant other should be your partner in crime, a shoulder to lean on, and the person who orders the other entrée you wanted so you can try a bit of theirs. When you spend a lot of time with someone, your guard may begin to come down, and you can really be yourself. But with this newfound comfort comes vulnerability. When someone knows what hurts your feelings, they can start to take advantage of how to hurt your feelings in the cruelest way.
Feeling constantly criticized by the person you're dating can be really painful. It can be difficult to tell a direct attack from sarcasm or well-intended advice. And when a man criticizes a woman (or the partner with more privilege and power finds fault with the other), this can create an especially toxic dynamic. It's entirely possible that your partner may not be intentionally hurting you, but rather, they just communicate differently than you do. But there's also a chance you could be in a toxic situation.
I talked to Dr. Joshua Klapow, clinical psychologist and host of The Kurre and Klapow Show and Dr. Gary Brown, a prominent dating and relationships therapist, about when playful negging starts to cross the line, and how to deal with someone who constantly criticizes you.
If negging is somehow a playful and acknowledged part of the way you and your partner speak, then by all means, have at it. But, if the negativity seems more one-sided, it's OK to stand up for yourself and say that enough is enough. No matter your sense of humor or communication style, you are strong, smart, and powerful. You deserve to date someone who reminds you of this constantly. Be with the one who builds you up, not the one who tears you down.
If you or someone you know is experiencing domestic abuse, you can call the National Domestic Violence Hotline at 1-800-799-SAFE (7233) or visit thehotline.org. You can also text "loveis" to 866-331-9474, or call LoveisRespect at 1-866-331-9474.
Experts:
Dr. Joshua Klapow, clinical psychologist and host of "The Kurre and Klapow Show"
Dr. Gary Brown, dating and relationship therapist
This article was originally published on