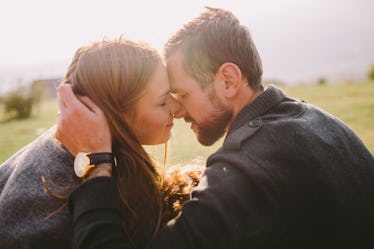 5 Signs That Your Partner Respects You & Sees You As Their Equal
There are a lot of different values and behaviors required to build a strong relationship, like honesty, trust, and communication. I could go on, but there is one thing that is actually more important than all of the others — because, without this, none of the rest have a strong foundation. I'm talking about respect — the key component of any healthy relationship. If you and your partner don't share mutual respect, then you might not be on the right foot. Not sure how they feel? There are plenty of signs your partner will always be your equal just in the way they speak to and treat you.
Why does all this matter so much? According to Laura Holtz, writer and advocate for domestic violence awareness, lack of respect is often a sign that your partner is trying to manipulate and control you. "Disrespect is a red flag that there is an imbalance of power in a relationship. A respectful relationship is one where there is a conscious effort to maintain equilibrium," she tells Elite Daily. Disrespect is totally unacceptable, and you should never feel as though you have to settle for less. "Respect from your partner is your right," says Holtz. "They, in turn, deserve the same level of respect from you."
Here's how the experts say you can be sure that your partner respects you and sees you as their equal.