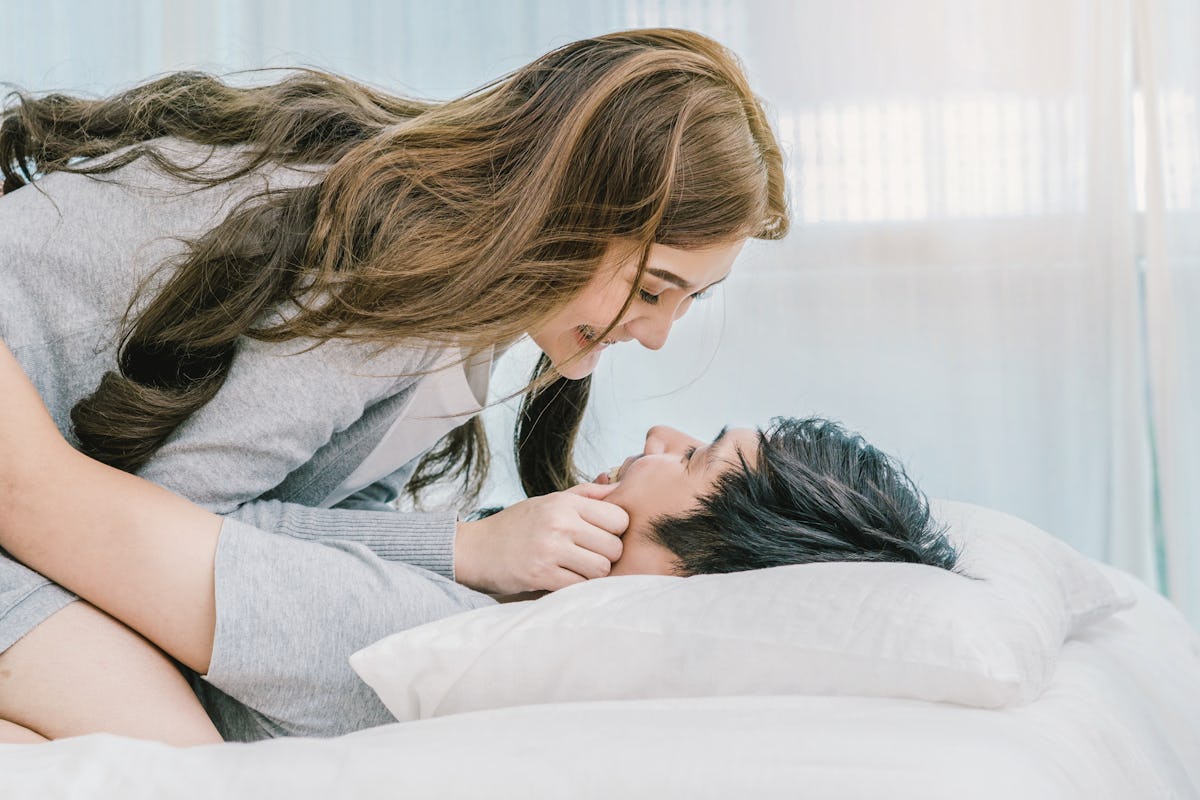 15 Dirty Talk Phrases For Beginners That Bring The Ultimate Heat In Bed
Shutterstock
When you're looking to spice things up in the bedroom, dirty talk can easily come to mind. At face value, dirty talk seems relatively straightforward and easy to do. All you have to do is say exactly what you want, right? But if you're still working up the confidence to be that open with your partner, or you're not 100% sure what you'd like in bed, that can feel somewhat daunting. Well, I've got good news for you: If you're looking to add some frisky language to your repertoire, I've rounded up some dirty talk phrases for beginners that you can try out as soon as tonight.
Whether you're introducing dirty talk into your bedroom for the first time, or you've tried it before and want to feel more confident, discussing the subject before you hit the sheets might calm your nerves. "Talking with your partner(s) beforehand about your interests in dirty talk can be a great way to reduce the anxiety when you're actually in the moment," sex and relationships therapist Kamil Lewis, AMFT, told mindbodygreen.
Another way to test the waters is by sexting. "Start by sending dirty text messages back and forth," Ruth Neustifter, Ph.D., author of The Nice Girl's Guide to Talking Dirty, advised Shape. "This is a great way to figure out what words [you and your partner] like."
Remember, there's no single "right" way to turn up the heat. The best seductive language is the kind that comes naturally to you. But it can sometimes be tough to think straight when your mind is occupied by, um, other things — so feel free to slip a few of these phrases into your back pocket. Relax, have fun, and before you'll know it, you'll be a dirty-talk pro.