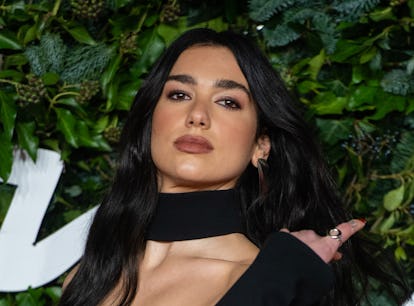 Dua Lipa's Hair Evolution Is 10/10, Perfect, No Notes
All hail the queen of color.
Samir Hussein/WireImage/Getty Images
Dua Lipa has quickly become one of the most popular pop singers in the industry in an incredibly short amount of time. After only being signed in 2015, she's since won eight Grammy's (in just six years) and routinely produces hit after hit after hit. I mean, talk about taking a rocket ship straight to stardom. But it isn't just her singles that leave fans obsessed and wanting more. It's also her showstopping commitment to changing up her look. The pop star doesn't shy away from a vibrant and daring hair color change up or from a shocking new 'do, so in honor of her seat at the top of the pop and hair food chain, here's a look back at Dua Lipa's hair evolution over the years.
What makes Dua Lipa's hair evolution so fun is that she's unafraid to try new things. She's done e-girl bangs, practically started the split-dye trend, and is willing to play with length. She even created her own new style of hair dye to kickoff 2022. But what really stands out is how often she changes her hair. I don't think the singer could last a whole year without changing up her hair at least a little.
Whether you've followed Dua Lipa from the beginning or are just beginning to understand what a powerhouse this pop queen is, you'll be in awe of just how many different hairstyles she's rocked in the last eight years. From the bobs to the Cher looks, here is Dua Lipa's hair evolution from 2015 all the way to 2022.
I don't even know which one of these pictures to show to my hairstylist next.
This article was originally published on