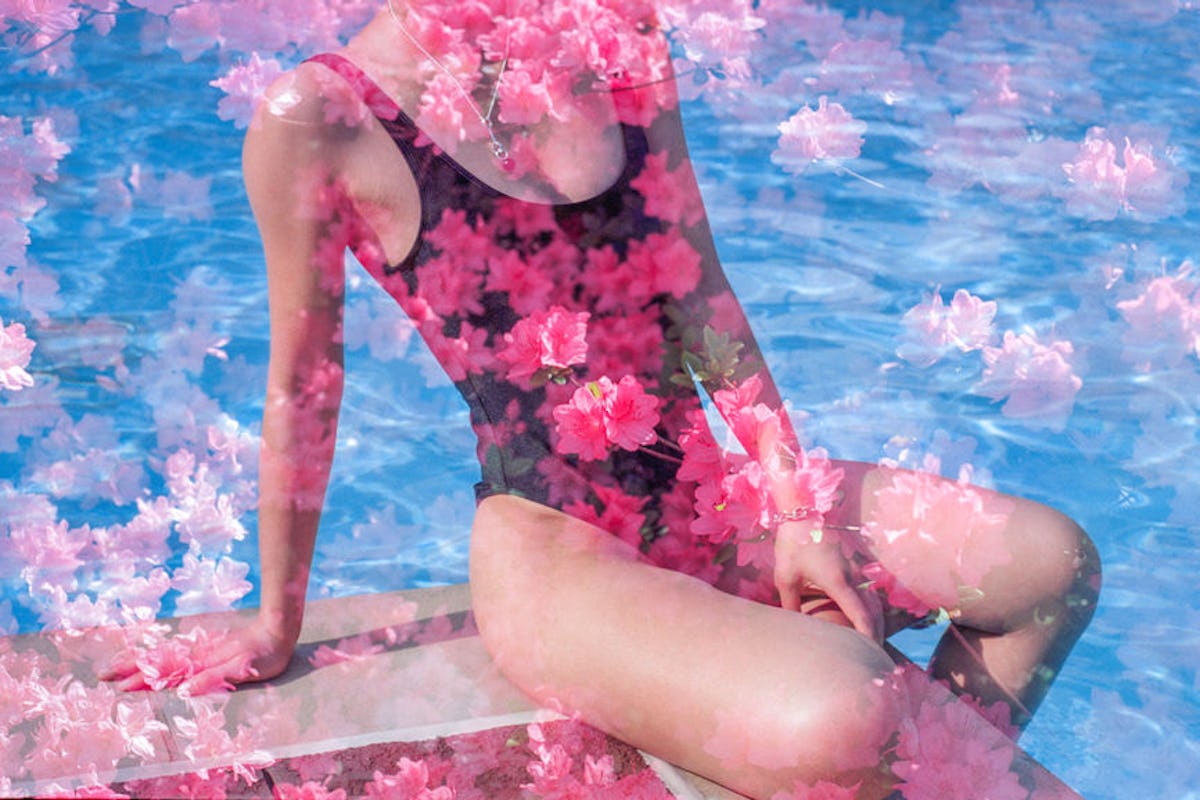 Your Weekly Horoscope Is Here & Mercury Retrograde Is Officially Over
Without a doubt, the cosmic chaos as of late has been absolute mayhem. With all the retrogrades blending their dizzying energy together and several eclipses adding a twist of growing pains into the mix, I know that you're probably beyond exhausted. But that's why your August 20, 2018, horoscope is so special. It contains all the good astrological news that you've been hoping for.
For one thing, Mercury retrograde is finally over and this pesky inner-planet is beginning the process of moving direct through its orbit once again. Although we won't be completely out of the clear for another two weeks because of Mercury retrograde's shadow period, you'll start to feel the effects of its technological blunders and communication madness finally taper off.
However, that's not even the most exciting thing about this week, because it also entails the start of Virgo season as of Aug. 23. Leo season was a wild ride full of big personalities and overwhelming self-love, but it's time to put all the ego-tripping to rest and get back down to Earth. The sun entering Virgo launches a period of reorganization, analytical thinking, and returning to the grind.
In my humble opinion, none of this tops the coolest astrological event of the week: The full moon in Pisces on Aug. 26. This zodiac sign is ridiculously spiritual, and the effects of this full moon will be downright magical. Expect to experience stirring psychic revelations and the opening your third eye and crown chakras, my astro warriors.
Aries
You've got one week left until Mars, your ruling planet, finally ends its stressful retrograde. Causing a stir in your 10th house of career, this period has likely left you feeling frustrated with where you're going in life or apathetic towards your work. However, the Virgo sun entering your sixth house of work and health will set you on the path towards reorganization and task-accomplishing. Use this week to make plans and write a to-do list that you can slowly accomplish, one by one.
Taurus
Uranus, planet of rebellion and change, has been bulldozing through retrograde in your first house of the self, putting you through a period of transformation. However, when Uranus forms a trine with the sun, you'll experience a fortunate boost of gratifying energy. This is a bonus to the Virgo sun entering your fifth house of fun and pleasure, making this week the start of a creatively intoxicating and inspirational next few weeks. Make sure you get out there and have the best time of your life.
Gemini
You can breathe a sigh of relief because the nerve-racking retrograde of Mercury, your ruling planet, has finally come to an end. Creating nervousness in your third house of communication, you're now finally going to be able to speak and think more clearly. However, it's time to rejuvenate and rest, for the Virgo sun has also entered your fourth house of home and family, making you feel like cozying up in your sacred space and giving all your affection to those you're closest to.
Cancer
Since the moon is your ruling celestial body, the full moon in the harmonious water sign of Pisces is bound to fill you to the brim with magic. Shining in your ninth house of expansion and knowledge, this full moon is bound to widen your universe and set you on the path to adventure. Reflecting light from the Virgo sun in your third house of communication, you're this close to slipping into a period of total authenticity and the freest of expression. Dazzle with the world.
Leo
Leo season may be over, but that doesn't mean your luxury will come to an end. With the Virgo sun sliding into your second house of finance and self-love, you're entering a period where material comfort and money are on your mind. Time to rake in the extra cash and do whatever it is you need to do in order to feel cozy. With Mercury retrograde in your first house of the self coming to an end, you're going to experience a cleansing release that clears away all the fog of your thinking. Time to wake up.
Virgo
It's time to jump for joy this week because Virgo season has officially begun. With your solar return underway, you're in the process of regaining your confidence and getting back in touch with everything you love about life. You're also in the process of reflecting on the year you've had and preparing for the year to come. And, lucky for you, Mercury, your ruling planet, ended it's retrograde right before Virgo season begins. So not only will you get to revel in your birthday month, but you'll also do it with a clear head.
Libra
Venus, your ruling planet, is still swirling its way through Libra and radiating romance and charm all throughout your being. It's times like these where you're a magnet for luck and love, so enjoy yourself to the fullest while you can. With the Virgo sun entering your 12th house of spirituality, the good vibes are working their way deep into your soul, cleansing and revitalizing you as you prepare for your solar return that's coming up next month. Make sure you meditate and reminisce.
Scorpio
Feisty and aggressive Mars, your ruling planet, is still in retrograde for another week, so bear with your frustration for just a little while longer. Working its way into your third house of communication, this retrograde has likely made conversations difficult as well as lowered your patience levels. However, as the Virgo sun clarifies your 11th house of community, you're slowly regaining your ability to work a large crowd and make new friends with ease. Crawl out of your shell slowly but surely.
Sagittarius
With Mercury retrograde ending in your ninth house of adventure and philosophy (your ruling astrological house), your mind is fully functioning just the way you'd like it to. Your absorbing insight at a rapid rate and feeling the wind blow beneath your wings. And as the Virgo sun enters your 10th house of career and reputation, you're spontaneous and eager qualities are likely earning you the respect and admiration of all those in your field. Use this time to make some serious moves in your journey.
Capricorn
Unfortunately, you've still got one more week left of irritable Mars retrograde making the rounds in your first house of the self. This could lead to a loss of energy and a sense of aimlessness and frustration. However, you've still got the Virgo sun on your side, and it's taking you on a fascinating ride through your ninth house of adventure and expansion. Ready yourself, because as soon as this retrograde madness is over, nothing will be able to snuff out your overwhelming fire.
Aquarius
Even though the total lunar eclipse in Aquarius is long gone, you're likely still reeling from it's transformative effects, especially now that the Virgo sun has entered your eighth house of reincarnation, rebirth, and sex. You're entering an exciting and sexually awakening period where you're rising from the ashes stronger than ever. Even though Uranus, your ruling planet, is in the middle of retrograde, its forming a trine with the sun, spreading ease and relaxation throughout your world.
Pisces
The full moon in Pisces is upon us, and you're about to experience all of its enchanting effects. Opening your soul wide to receive cosmic revelation and reward, this is a significant turning point in your world and it's only leading you to something better. Prepare to be filled with understanding and motivation, for it's only going to be clarified even further by the Virgo sun entering your seventh house of partnerships, bringing you closer to like-minded and trustworthy individuals.