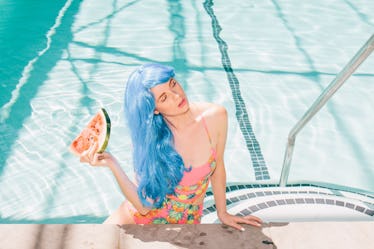 The Hottest Place For You To Have Sex This Summer, Based On Your Zodiac Sign
Summer is a time for adventure. These next couple of months are all about making spontaneous decisions and taking chances. Whether you have a significant other or you're single and ready to mingle, chances are, you plan on getting it on under the hot summer sun. Rather than hooking up in your boring bed, try relocating to somewhere more suitable to your summer of fun. Using astrology to help you decide on the right place makes perfect sense, because the best romances are written in the stars. Find out below where you should have sex based on your zodiac sign, so that you can set yourself up for sex-cess this summer.
The months of July and August hold different predictions for each of the signs. Whether you'll be focused on healthy living, reconnecting with family and friends, or kickstarting your career, it's important to take some time out to enjoy the warm weather with a cutie by your side. You'll want to embark on classic summertime activities, like going on vacation and spending time in the water, or barbecuing at the park with a big group of people. And of course, you're allowed to have some NSFW fun as well. Don't tell your boss, but here's exactly where you should have sex this summer, according to your zodiac sign.