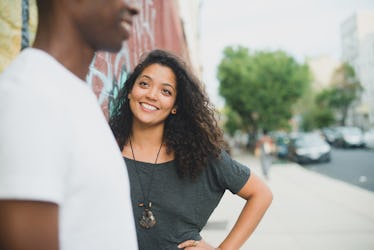 This Is How & Where You'll Meet Your Summer Fling, Based On Your Zodiac Sign
Is it just me or is it suddenly really hot in here? Summer's almost here, which means it's time to partake in my favorite summer tradition: the summer fling. Casual but passionate, a summer fling is the perfect way to kill some time before you get back to school in the fall. You only have a couple months, though, so you'll need to know exactly where to meet a summer fling. You know, just in case the first one doesn't work out and you're forced to seek out reinforcements.
During the school year, meeting new people is sort of a guaranteed convenience. Maybe you'll ask out that girl who sits next to you in chem lab, or the guy who takes your order at Starbucks, or the desk assistant who works in your dorm, or the TA you had last year that you keep running into, or... You get the idea.
College campuses are to horny, single, young adults what ant farms are to, well, ants. The place is crawling with potential partners, right up until the last week of final exams. Then, it's a ghost town and, before you know it, you're hopping on a one-way train to hometown loneliness, your dreams of a grown-up, Troy-and-Gabriella romance tossed by the wayside.
Don't worry, the universe has other plans for you. Here's where you need to be, according to your zodiac sign, if you're looking for the ultimate summer romance this season.