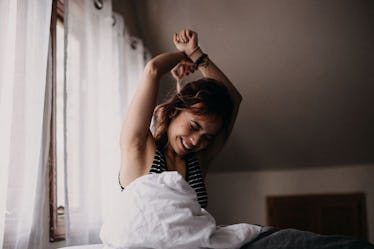 7 Life Lessons You'll Inevitably Learn Your First Semester Away From Home
College is your home away from home. Your dorm room is your space to make your own, and your roommates are like your siblings (because they'll occasionally hog the television remote or dip into your snacks). There's probably a kitchen on the first floor, a bathroom down the hall, and a grocery store down the street that you go to once a week. Sure, your mom isn't there to cook you homemade pasta and meatballs, or ask you about your classes at the end of the day. But, you're excited to be out on your own, and doing the #adulting thing. You'll find that what you learn your first semester away from home is so valuable, but also inevitable. You couldn't learn these lessons anywhere else.
Going into your first semester, you might not be entirely sure what to expect. You want to bond with your roommate and learn all the shortcuts on campus. Maybe you never shared a room before, so that's something brand new. Even little things like cooking chicken, or figuring out what deals are good at the store, will fall into your hands. Walking down the aisles will make you appreciate home and your parents just a little bit more. How did they just know?
Soon enough, you'll start getting the hang of things. You'll teach yourself how to properly clean an apartment, and the settings on the washing machine. Let's be honest: These seven life lessons are inevitable, but you'll be so happy to learn them along the way.