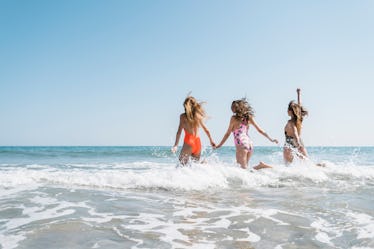 What Will Make Your Spring Break Memorable, According To Your Zodiac Sign
GIC/Stocksy
Dream big; it's spring break. With beach trips and bestie getaways right around the corner, you've probably been spending a majority of your time in class daydreaming. Textbooks just aren't as exciting as tropical places, and it's easy to get sidetracked when summer vibes are so close. Don't worry, I totally get it. Spending a week seeing the world with your best friends by your side is sort of a dream, and you're crossing all your fingers that it will be everything you hoped for. What will make your spring break memorable? According to your zodiac sign, it will be a week well-spent thanks to one thing.
You're probably so ready to the hit the road, cue up your perfect playlist, and make some memories. Our experiences teach us more than those exams ever will, and this week you'll finally be able to follow your wild wanderlust.
Maybe you're having a staycation and catching up on some sleep during this spring break. Oh boy, your bed will have never felt better, and there are a lot of memories to be made during movie marathons and sleepovers just the same.
So, whether you're headed for the beach or your blankets, this week is bound to be one for the books. Let your feet wander and your mind wonder. And if you're curious as to what will be so memorable about your spring break, look to the stars instead of the sunshine.