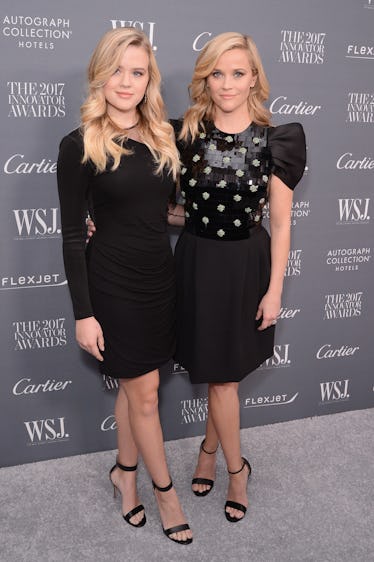 A Body Language Expert Analyzed Photos Of Famous Mothers & Daughters, & OMG, So Cute
Andrew Toth/Getty Images Entertainment/Getty Images
It's no surprise by now that body language — even subtle things like eye contact and even the direction you point your feet — can tell you a lot about how a person is feeling and how close they are with those around them. So it seems obvious that you can tell a lot about famous families by looking at celebrity mothers and daughters' body language. Some famous moms and daughters are like mirror images of each other and pose like they're a package deal, while others may be a little more focused on the red carpet at the time. But in any case, little details like where they place their hands can reveal a lot.
I spoke with body language expert and author Traci Brown to find out more about the bond between famous celebrity mother-daughter duos based on their photos together. The result? While sometimes it's hard to tell what's really going on on the red carpet, it's pretty clear that your favorite famous families have a lot of love for each other.
From Goldie Hawn and Kate Hudson to Hillary and Chelsea Clinton (with some Kardashians in between!) here are some sweet shots of famous moms and their daughters — and what we can learn about their relationships from them, according to the experts.