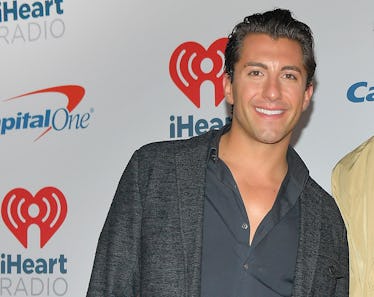 What Jason Tartick Is Probably Like As A Partner, Based On His Zodiac Sign
Sam Wasson/Getty Images Entertainment/Getty Images
When people join The Bachelor or The Bachelorette, they're (hopefully) hoping to come out of it with a partner. But even if only one person gets the final rose, that doesn't mean there aren't more opportunities for the rest of the contestants to find love. Enter Kaitlyn Bristowe and Jason Tartick. They weren't on The Bachelor or The Bachelorette at the same time, and they weren't on Bachelor in Paradise either, but they managed to meet and fall for each other pretty quickly, which makes me wonder about what Jason Tartick is like as a partner.
ICYMI, Bristowe and Tartick began dating after he guest-starred on her podcast, Off The Vine. Bristowe teased Tartick, asking him when he was going to "finally" ask her out, and he quickly jumped at the chance. He responded saying, if they were in the same city, there was "no reason why they shouldn't go to dinner or grab drinks." After their playful banter, the two really did go on that date, and clearly hit it off, considering they've been dating since.
Bristowe confirmed their relationship on her podcast, saying, "We are so open and honest and like our communication is like so mature and healthy... And we're very vulnerable. It's life-changing actually." And the fact that the two are so smitten with each other makes total sense when you think about it. Tartick was born on October 24, which makes him a Scorpio. And when they're in, they are all in. But that's not the only thing his zodiac sign tells us about the way he is in a relationship. Here are a few more.