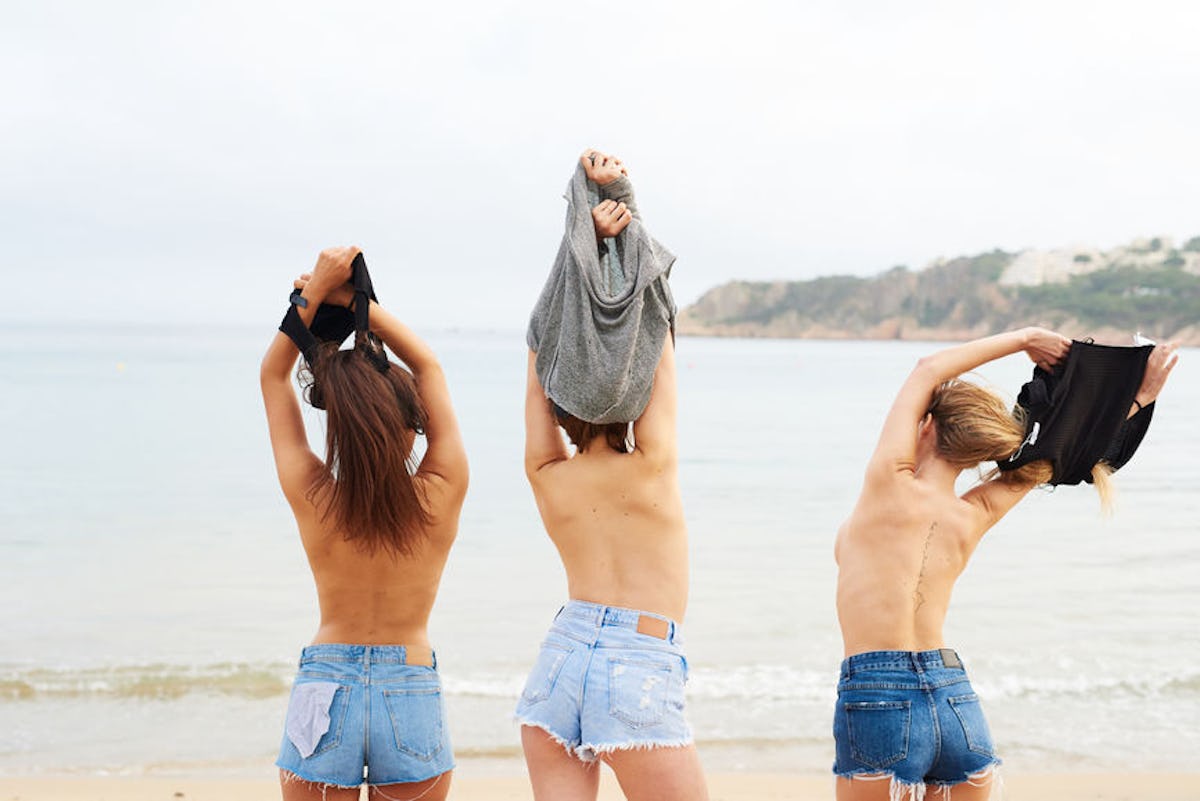 12 Men Anonymously Reveal Their Secret Sexual Fantasies & They're Majorly Hot
Sexual fantasies come in all shapes and sizes. . If you've ever wondered what men fantasize about, you're definitely not alone. Movies, TV shows, and pornography might give you the impression that the majority of men have the same kinds of sexual fantasies. While Princess Leia costumes, naughty schoolgirl role-play, and FFM threesomes are plenty popular, the idea that all men are into the same things in the bedroom is far from true. Just like women and non-binary people, men can be interested in exploring all kinds of sexual fantasies, from kink to scenarios some might consider "vanilla."
For his book, Tell Me What You Want: The Science Of Sexual Desire And How It Can Help You Improve Your Sex Life, Justin Lehmiller, Ph.D., social psychologist and Research Fellow at Indiana University's Kinsey Institute, conducted an extensive 369-question survey about sexual fantasies. Over 4,000 Americans of all different backgrounds and sexual orientations between the ages of 18 to 87 participated. He found that most of the men's fantasies included emotional elements, like the feeling of being desired, reports The Wall Street Journal. They also included specific people, taboo topics like voyeurism and fetishes, and gender-bending scenarios, like cross-dressing.
Whether you want to surprise your partner in the bedroom, or you're simply curious about what actually goes on inside their mind but you're not ready to ask, knowing the sexual scenarios most men secretly fantasize about can be eye-opening. It can also serve as hot inspo for ways you can experiment during sex. As long you're both (or all) consenting adults, anything goes.
Elite Daily sourced quotes from Reddit and spoke to guys in their 20s who provided a range of answers to this common question. While some men had similar fantasies, others shared some seriously unique ideas. Their ideal situations range from totally plausible (bondage and threesomes), to highly unlikely (sex in space). Here's what 12 guys had to say about their hidden sexual desires.