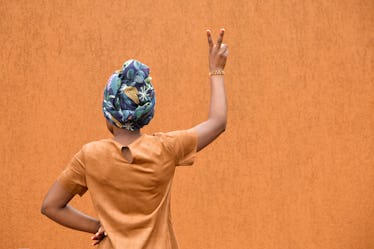 This Is What Texting Looks Like When You're On The Verge Of A Breakup, So Hit Delete
If you've been feeling tension with bae, like, f*ck, we're about to break up, tension, you're probably having a lot of tough conversations. From long late-night talks about "what we want" or "what we're doing" to full-blown fights about gender dynamics or superior Thai food places, the end of a relationship can be really hard. But what does texting looks like on the verge of a breakup? When we seemingly hold our phones more than we hold our partner's hand, it can be interesting to look at what our texts say about how we're talking to our boos. When a breakup is coming, can our texts signal if the end is near? I reached out to online dating coach Eric Resnick about what texting looks like right before a breakup.
"When a relationship is dying, it's not uncommon for communication to start breaking down as well," Resnick tells Elite Daily. "One of the big tell-tale signs is that there is a lot less communication. We uncouple from each other, take less interest in each other's lives and feelings, and we focus more on our own self-interests."
But what should we look for in our texting when we sense a breakup coming? Resnick shares with us some red (and read receipt) flags to look for.