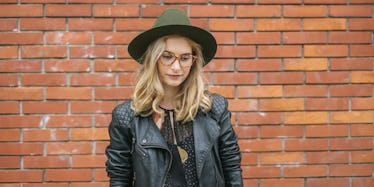 3 Signs Your Significant Other Is Considering Breaking Up Around Thanksgiving
When people think of holidays and relationships, they usually think of cuffing season, when people often settle into relationships during the fall and winter months. However, that doesn't mean that there aren't relationships that end during this time, too. Actually, there is a noted phenomenon called the "turkey dump" which lays out that situation exactly: people who dump their partners right around Thanksgiving. If you're freaking out and scared, wondering if you will get dumped over Thanksgiving, you may want to first take a step back and examine your relationship. Have you two been fine? Are you communicating and actively supporting and respecting one another? Has nothing seemed out of the blue? If so, then you likely don't have anything to worry about.
But if things have been a little strange in your relationship leading up to Thanksgiving holiday, especially if you're a new couple, you may want to evaluate some signs that your relationship may soon be over. Especially for couples in college, that freshman year Thanksgiving break can often be a time where people reconsider where things are going. Since your significant other is heading home to family, they may be prioritizing their life, and deciding whether or not they want to continue on in a relationship. Also, they may just want to be single when going home to reunite with their high school friends. Read on for signs a breakup might be on the horizon.