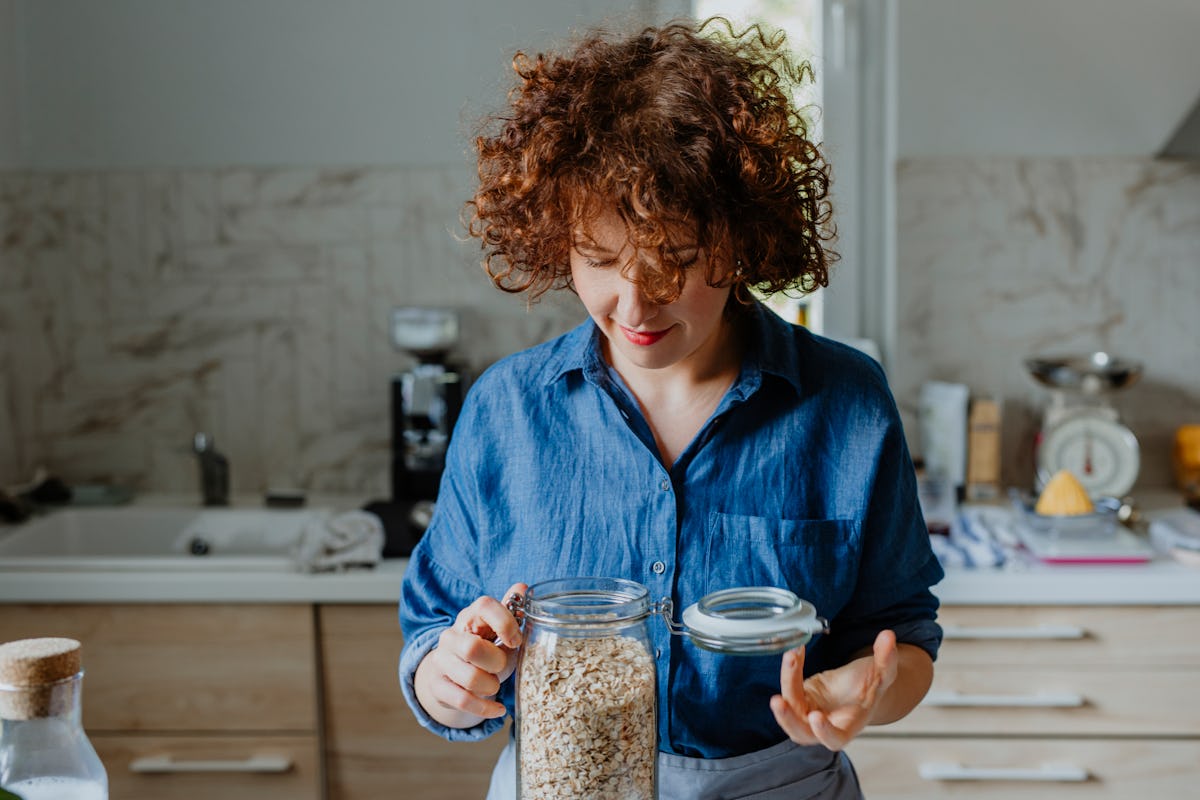 These Baked Oats TikTok Recipes Will Seriously Sweeten Up Your Breakfast
FreshSplash/E+/Getty Images
Baking is the latest trend to take over TikTok. First, there was baked feta pasta you likely saw everywhere, and then, you started scrolling past mouthwatering baked brie creations. Now, there are baked oats TikTok recipes that will have you racing to your kitchen to test out a new dish for breakfast. You've had oatmeal before, but these baked oats dishes are so much more flavorful. In fact, these recipes might even turn you into a morning person because of how excited you'll be to make and taste them.
For instance, you could start off your day with something extra sweet. Live out your childhood dream of eating chocolate for breakfast by whipping up chocolate baked oats with raspberries on top. Or, you could enjoy birthday cake-inspired baked oats when it's not even your actual birthday. There are also plenty of other flavorful treats among this list of TikTok baked oats recipes, such as tiramisu baked oats that'll pair so well with your favorite coffee.
Whatever baked oats recipe you decide to try first, it's sure to sweeten up your morning. So, be sure to carve oat some time in between your morning yoga and checking emails to enjoy a serious treat ASAP.