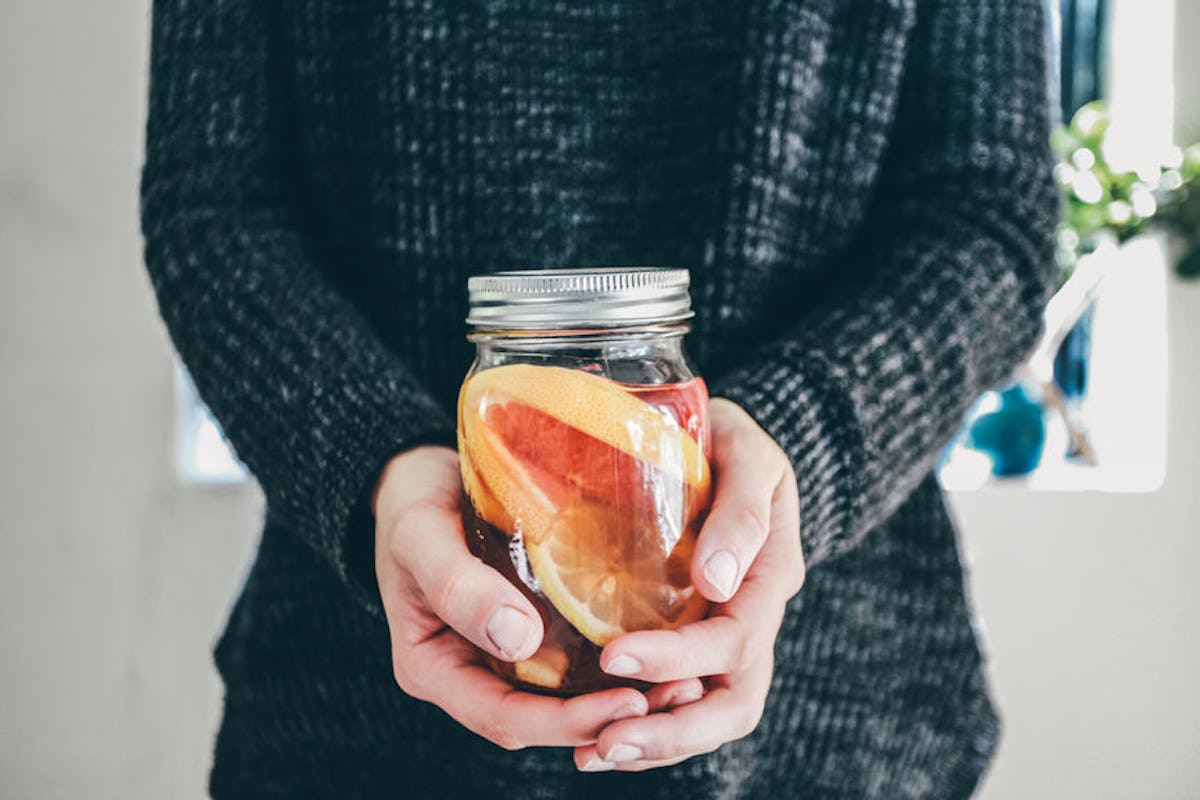 A Nutrition Expert Reveals The Easiest, Most Delicious Breakfasts To Make This Fall
What are your thoughts on breakfast? Are you the type of person who wakes up ravenous, or who can't possibly imagine eating so early? Personally, when I hop out of bed, the only thing I can think about is coffee, food, and getting it all in my belly ASAP. The one issue I often face, however, is what to make. Usually I'm a smoothie person, but sometimes that gets a little old. So, as autumn rolls full speed ahead, I've decided to put the blender to rest for a little while to learn how to make overnight oats. After all, there are so many delicious variations on this theme. Plus, much like my go-to smoothies, overnight oats seem like another easy way to pack a nutritious punch with pretty minimal effort.
Of course, if you search for overnight oats recipes online, you'll pull up a ton of results, and it might seem overwhelming to figure out which meal is best for you. Thankfully, Corey Phelps, a nutrition expert, pilates teacher, and founder and creator of the fitness program Cultivate365, has shared her four favorite recipes with Elite Daily to make things as easy as possible for you.
Before you whip out all your mason jars and get to work, make sure you have everything you need for your overnight oats base: According to Phelps, you'll need a half-cup of old-fashioned oats, which you'll mix with a half-cup of milk (of your choice — i.e. dairy-free works here). You'll also need some Greek yogurt, as well as a touch of salt and honey. Pro tip: Phelps recommends you pack an extra health punch by stirring in Vital Proteins vanilla collagen protein.
Once you have your base assembled, here are four different ways to complete your delicious, fall-inspired overnight oats.