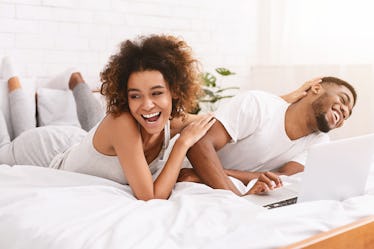 The Change To Make To Your Love Life, Based On Your Zodiac Sign
Shutterstock
No matter your romantic status, letting yourself evolve is a beautiful part of being alive. From listening to your intuition more to taking time to think before reacting, the change to make to your love life in 2020 may just help you be more you. Healthy relationships are about mutual respect and learning to grow together. And becoming a stronger and more compassionate version of yourself is something everyone can strive for.
Of course, you are amazing just the way you are right now. You don't need to alter your physical body, job, or wardrobe to be a "better you" this new year, or at any time of the year. Getting more in tune with yourself and your partner and living more authentically doesn't mean buying new expensive face cream or forcing yourself to do a fancy gym class that you completely abhor. From listening to your date more before adding your two cents, to working hard to be more reliable, there are plenty of ways to learn from yourself that don't cost a darn thing.
And if you're looking for the love lesson that's waiting for you in 2020, here is how every sign is going to change.