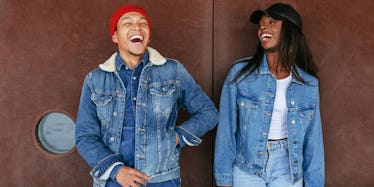 6 Women Reveal The Biggest Love Lesson They Learned This Year & The Wisdom Is Real
While Kylie Jenner said that 2016 was the year of "like, realizing stuff," I believe she was mistaken. The year of 2018 has certainly been the year of realizing stuff. From realizing Riverdale plot lines can get a whole lot cheesier, Glee actors can be Emmy Award winners, and no one will ever look as good as Harry Styles does in Gucci, there has been a lot of realizing. Besides all of these really important realizations, there have also been plenty of revelations when it comes to love. I spoke with several women, who revealed their biggest love lessons learned this year. From realizing they should hold their friends in the same regard as romantic love, to finding a relationship just after embracing single life, to owning who you are and changing for nobody — these women have seen a lot this year.
Most importantly, they were able to recognize specific things that happened in their love lives, pinpoint them, and grow. That takes self-awareness, emotional maturity, and strength, and these women should be applauded. Now, they pass on their love lessons and all of their wisdom to all of us. Read on to see what these women learned.