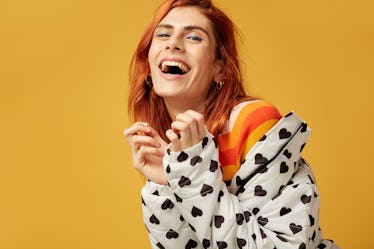 Here's The Love Lesson You Need To Learn In 2019, Based On Your Zodiac Sign
I personally believe that you meet people and have relationships for a reason — maybe it's karma, maybe it's to learn a specific lesson, or maybe it's to discover something about yourself. Whatever reason brings two people together, there's always something to be learned. And as New Year's Eve draws closer, you might be looking towards the new year and thinking of resolutions or goals you'd like to achieve. And, of course, that could include dreaming up ways to improve your love life. To help you narrow down your goals, why don't you consider which 2019 love lesson you should learn based on your zodiac sign?
Whether you're a die-hard astrology buff or you read your horoscope with a gentle eye-roll, sometimes your zodiac sign reveals something about you that just feels right. Our zodiac signs can affect our instincts, our traits, and even influence certain behaviors, and understanding what your sign means can help you understand why you are the way you are. It can also be helpful to understand how your sign affects the way you interact with others and the world around you — especially when it comes to love! It should come as no surprise that each sign has certain weaknesses when it comes to love, so here are some love lessons for each sign to master in the next year.