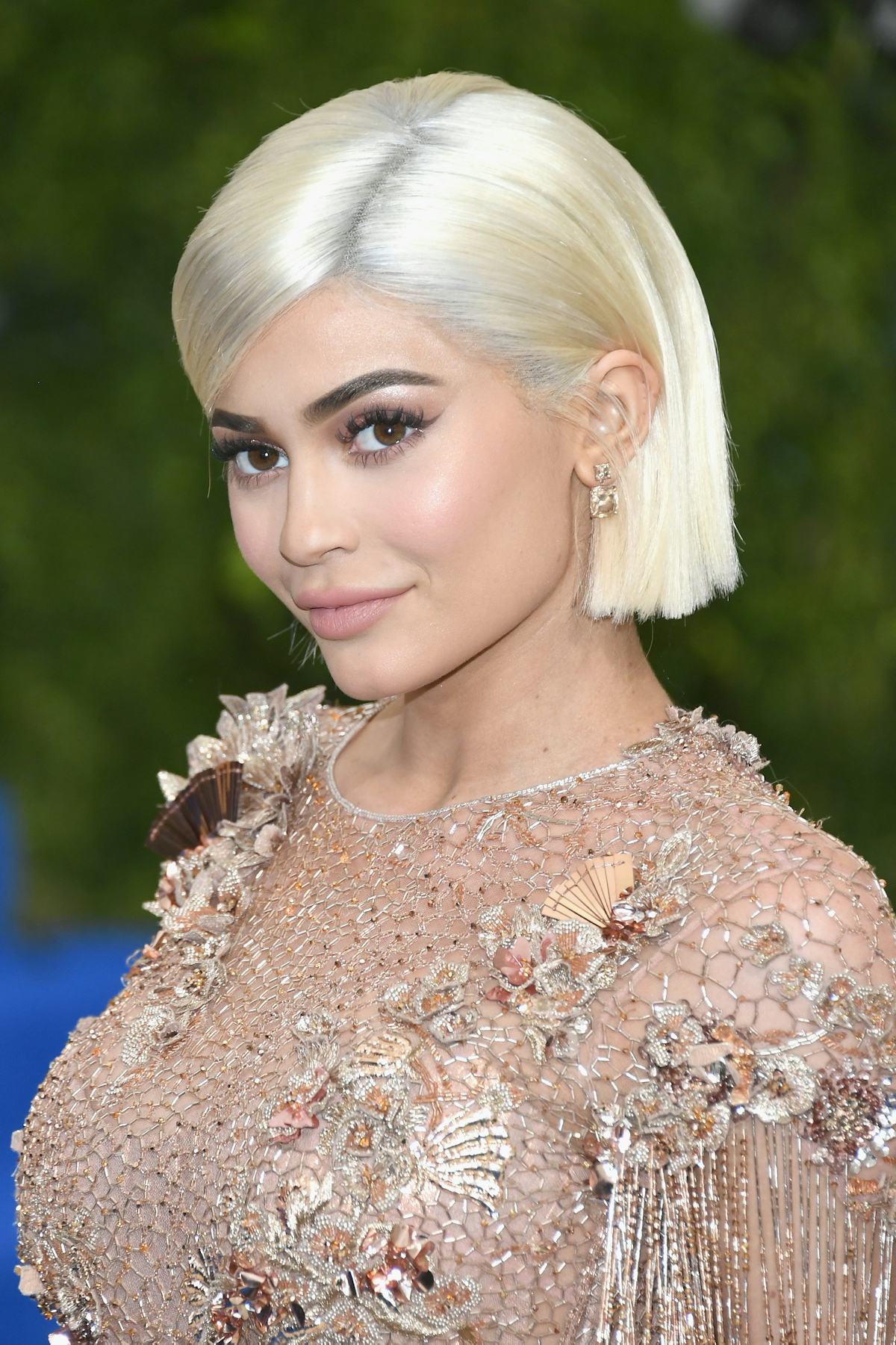 Kylie Jenner Is A "Really Great Mom" To Stormi For The Sweetest Reason
Dia Dipasupil/Getty Images Entertainment/Getty Images
Being a mom is a full-time job, you guys. And we know that babies are a ton of work (but totally worth it, because babies are the actual cutest). So when you're a young entrepreneur and a new mom like Kylie Jenner, it must be like juggling two full-time jobs at once. (Shout out to all you moms out there who are also jugglers. We are seriously not worthy.) Despite being reluctant to bring in help for her daughter, Kylie Jenner has reportedly hired nannies to help take care of Stormi and alleviate some of her multi-tasking.
According to People, new mom Kylie decided that she'd like more help with raising her daughter, and has brought in nannies and assistants to help care for Stormi. A source said, "With the support and abilities she has to hire nannies and assistants, she's been a really, really great mom," adding that, "She's incredibly doting and hands-on as a mom. She's always been very maternal."
It's certainly a privilege to be able to afford such personalized, hands-on care for a child, but that's Kylie's prerogative to decide what she feels will be best to take care of her new baby — and if that means having a few extra set of hands to help out, I can surely understand that. In the end, it's really all about getting the best care for little Stormi.
Kylie finally announced the birth of her daughter (and confirmed the fact that she was pregnant in the first place) on Sunday, Feb. 4. The announcement, which was posted to social media, was also an apology to her fans for keeping things quiet throughout her entire pregnancy:
It read:
I'm sorry for keeping you in the dark through all the assumptions. I understand you're used to me bringing you on all my journeys. My pregnancy was one I chose not to do in front of the world. I knew for myself I needed to prepare for this role of a lifetime in the most positive, stress free, and healthy way I knew how. There was no gotcha moment, no big paid reveal I had planned. I knew my baby would feel every stress and every emotion so I chose to do it this way for my little life and our happiness.
Honestly, Kylie? I don't even blame you.
Since announcing Stormi's birth, Kylie has finally come back to social media, but she's taking things slow. (She can post as infrequently as she wants, I'm just happy she's back, TBH.)
Just days after the world heard the news of Stormi's birth, Kylie posted a photo of her daughter which literally broke Instagram records. It became the most liked photo...ever.
In case you didn't see that number correctly, that's more than 17 million. So at just a few days old, Stormi is already crushing the Insta-game harder than anyone.
Not even mad, just really impressed.
In case you didn't get a good enough look of Stormi's lil' hands, Jenner also posted a photo to Snapchat to show off Stormi's itty-bitty feet.
So basically, we've got all the extremities covered. Now, fans are just praying for that one photo where they can see Stormi's precious angel face, though Kylie Jenner did tell fans that Stormi resembles her as a baby:
Can we get a side-by-side, please, Kylie?
Us Weekly has also revealed that Kylie has been receiving help from her mom, Kris Jenner. A source said:
Kris has been spending a lot of time at Kylie's house since she came home with Stormi ... Kylie has been a natural at being a mother. However, it has been overwhelming, and Kylie has relied on Kris during these first days at home with Stormi.
Whether Kylie chooses to raise Stormi with or without help, I love that she's doing everything in Stormi's best interest.