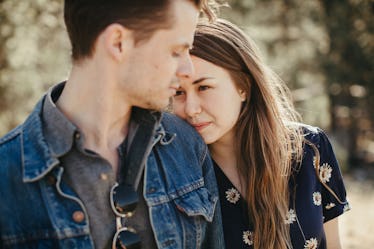 7 Signs The Person You're Dating Is Undeniably "The One" For You
When questioning whether someone is "the one," it's important to recognize that you can absolutely have more than one love of your life. You might have more than a few great loves over the course of your lifetime. You can even fall in love with the same person more than once. This doesn't make the love any less special; it just means that as you mature, your priorities in life tend to change. So if you're asking yourself if he or she is the one, try not to place too much weight on the word "one."
"There is no 'one' person, but more a 'perfect' type," Lesli Doares, couples consultant and marriage coach at Foundations Coaching tells Elite Daily. "This type can change over the course of your life because we don't stay the same over the years. Different attributes might be important at different times of our lives. 'The one' embodies as many of those attributes at one time as possible — no one will meet them all."
When someone is "the one," you are attracted to them mentally, physically, and emotionally. There are a number of other signs that might indicate whether or not the person you're dating is "the one" for you. I spoke to three experts on love and lasting relationships about how to tell if the one you're with could be the love of your life. Here's what they had to say.