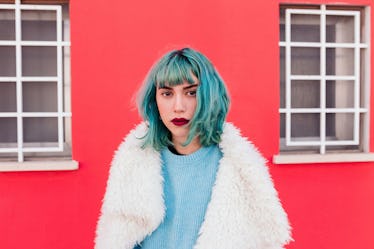 Here's How You'll Know If Your Partner Is Hiding Their Feelings About The Future
Making plans for the future is a normal part of any committed relationship. However, if you're starting to feel like your partner is actively avoiding being nailed down, this could become a bigger issue later on. Even though the signs your partner is hiding their feelings about the future may be subtle, it's important not to let their true intentions fly under the radar. During the early stages of casual dating, talking about the future of your relationship might feel like putting unnecessary pressure on the situation, but once you've decided to up the commitment level, talking about your future is something that can only be avoided for so long.
After all, when you're excited to be together, discussing your plans should be something you both look forward to. Unfortunately, when someone isn't sure about the future of a relationship, they may end up being evasive when you try to broach certain topics pertaining to your future together. If you suspect they may be unsure of their next move or contemplating a split, keep an eye out for the following red flags that may indicate they are not being as transparent about their future plans as they probably should be.