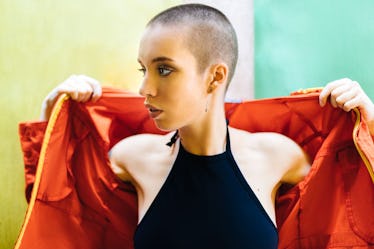 4 Signs Your Partner Isn't Fully Committed, So Don't Let Them Downplay Your Relationship
Let's face it: Figuring out commitment can be much more complicated than we thought it would be growing up. In today's dating climate, people are enjoying the freedom of seeing where life takes them, which is great! But as a result, sometimes relationships don't start off too seriously. IMO, there's something kind of magical about a casual relationship unexpectedly blossoming into something more committed. Unfortunately, dating someone who isn't committed when you clearly are (and have been from the beginning) can lead to some very frustrating complications. The signs your partner isn't fully committed to you aren't very subtle, but if you're in love, they can be a hard reality to face.
No one wants to give up on a relationship that has potential, but it's also important to take note of any and all red flags that you're dating someone who's stringing you along. It's worth acknowledging that there's nothing wrong with dating someone who's not serious about you, as long as you're both on the same page. On the other hand, if their casual attitude is leaving something to be desired, it's a good idea to be honest with yourself about whether or not this person is willing and able to give you what you want on a timeline that makes sense.