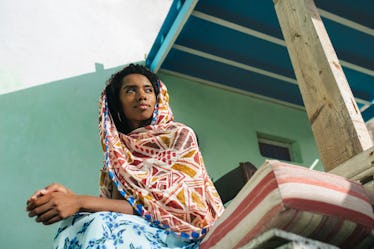 If You Make It A Goal To Travel Every Year Of Your 20s, These Are The Destinations To Choose
Every decade of your life brings something new. As a teenager, you may learn how to drive a car and get accepted to your dream college. You may try picking up a photography camera or fall in love for the very first time. It all prepares you for what's next — the best that's yet to come. Imagine this, though: What if you dedicated an entire decade to traveling? What if you could travel every year of your 20s? Um, challenge accepted!
For me, the "new" that came with being 20-something was my love for travel. I didn't really hop on a plane or go beyond the East Coast until I reached this decade. To be honest, I prefer that it worked out this way. I was able to appreciate living abroad and eating gelato every day a lot more than I would have if I started traveling when I was a teenager. But, it has made me wonder what it would be like to see other places in the world. It's made me think bigger, dream bigger, and write down a bucket list that keeps getting, well, bigger.
So, that's why I'm creating this challenge for you: To travel every year of your 20s to a destination you've never been before. I think you should explore waterfalls and national parks, and embark on a journey to find the perfect slice of pizza. If you choose to accept this goal, these are the 10 destinations you should absolutely go to.