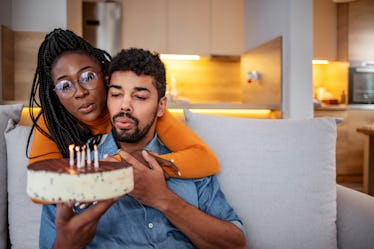 3 Zodiac Signs To Date If Tradition Is Important To You
ljubaphoto/E+/Getty Images
While tightly clutching your phone, staring at your inbox, and holding your breath until your crush maybe texts you back can be thrilling, dating someone dependable can be a game-changer. Knowing that your boo is always going to get back to you in a timely manner, or show up to things when they say they will, can help you feel strong and supported in your relationship. And if tradition is important to you in a romantic partnership, dating someone with the same values may be a no-brainer.
There's something to be said for making a plan and really sticking to it. Whether you start a weekly book club with your coworkers or go on a yearly trip with your mom, creating special rituals with the people you love can be a great way to connect with them more. And if you enjoy sharing your family history with the people you date or are drawn to structure and routine, dating someone who is excited to hang out with your little brother or into sending G Cal invites may be your happily ever after.
Here are the three zodiac signs that really value tradition, as well as keeping their word, in romantic relationships.