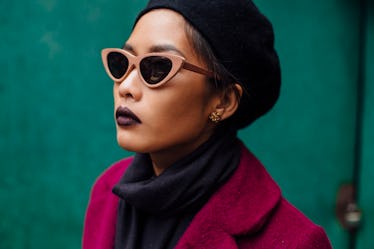 How To Know If Marriage Is For You, According To A Couples Therapist
When your fridge is covered in wedding invites and everyone and their mother seems to be putting a ring on it — it's natural to question if you should be tying the knot too. Still, if you're not sure that '"til death do us part" really does it for you, you may be wondering how to know if marriage is for you. No matter your romantic status, marriage isn't for everyone. Whether you would rather live by yourself or exchanging vows never appealed to you, you don't need to say yes to the dress, the flowers, or to a wedding at all.
According to Dr. Gary Brown, a prominent couples therapist in Los Angeles, when deciding if marriage is right for you, the only opinion that matters is your own — even if you're feeling pressure from friends, family, or society. "You have to really look deep inside and be rigorously honest with yourself," Dr. Brown tells Elite Daily. "Whatever you decide, it is vitally important that you make sure that it is your choice — not anyone else's."
If you're debating whether or not marriage is right for you, Dr. Brown shares some questions to ask yourself that may help you to decide.