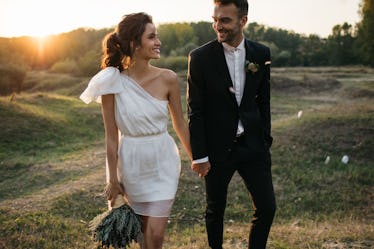 11 Newlyweds Reveal How Their Relationship Has Changed Since Getting Married & OMG
I'm not going to lie here, marriage terrifies me. Like, truly shakes-me-to-my-core-level terrifies me. Maybe it's because my parents are divorced. Maybe it's because every celebrity relationship I've ever looked up to has eventually crumbled. But, for me, marriage has always signified the end of romance and excitement. The end of true looove. But a recent Reddit AskWomen thread that asked ladies to share how relationships change after getting married from firsthand experience has actually managed to restore my faith in matrimony.
Read along and prepare to think, "Maybe marriage isn't so bad, after all."