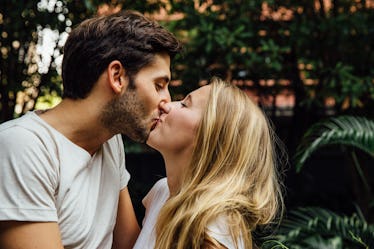 Here's The Date Idea You Need To Try, Based On Your Specific Relationship Status
Is there anything more exciting than date night? Whether you're casually dating a new fling or seriously committed to your partner, it's a blast to hang out one-on-one with your special someone. Planning a creative date night isn't always easy, though — especially when you're used to sticking to your own tried-and-true routine. The best date idea for you depends on your relationship status and the mood you want to set.
If you're seeing someone casually and keeping things low-key, you'll want to do something different than you'd do with the love of your life. And if you're sick of grabbing dinner or drinks together every Friday night, look no further than this list of creative date ideas to shake things up. From street festivals to wine tastings, there's something out there for everyone, no matter what you typically like to do together. Sometimes the best dates are the ones that break the traditional mold, and hey — you might even discover something in common you never knew you had.
So, open up your calendar, look for the next available free day, and text bae that you've got a surprise in store. Trust me, they'll be super impressed with your innovative date-planning skills.