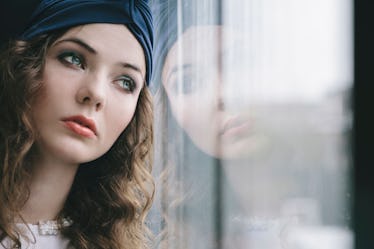 Here's The Best Activity To Try After A Breakup, Based On Your Zodiac Sign
When you're going through a breakup you might find yourself hitting the town every night, jumping head-first into a new relationship, or getting a drastic "I'm over it" haircut. And while there a zillion reasons why relationships end in breakups, there are a zillion ways to recover from them. If you're looking for a way to work on healing your heart, here's an activity to try after a breakup, based on your zodiac sign.
Your zodiac sign influences many different aspects of your life, personality, and emotional processes. By understanding your sign you could gain an insight into how you deal with heartbreak. Some signs are action-based, crave forward motion and have energy they need to burn. Others are more intellectual and emotionally sensitive, dealing with their bruised hearts internally. While going through a breakup can make you feel weak, sad, and totally unsure of what to do next, consider the fact that any change or transformation gives you the opportunity to grow, change, and become stronger. So read on for activities you can do when dealing with your breakup, based on what your zodiac sign indicates, to help you get your groove back.