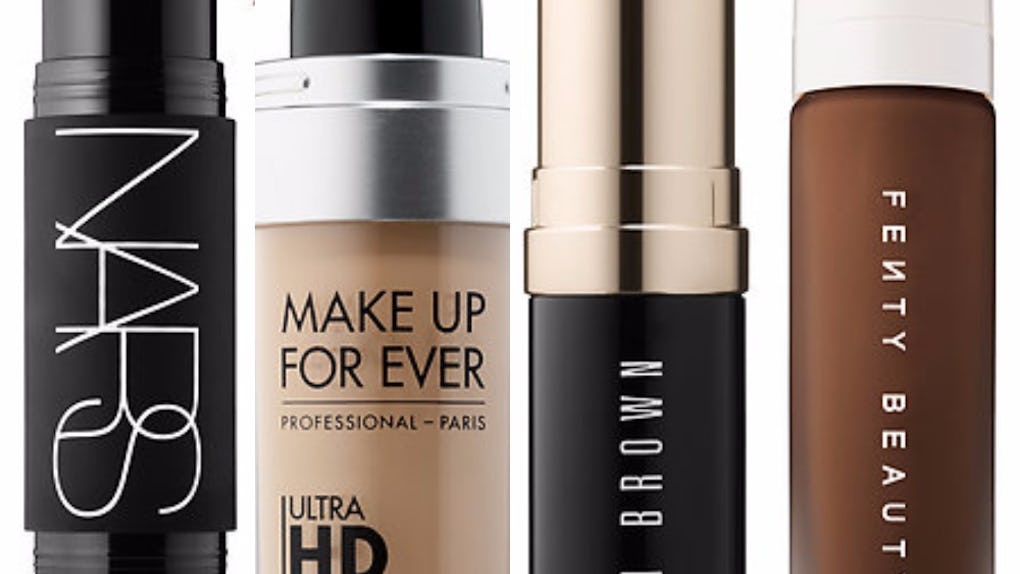 Sephora
Best Foundations For Brown Skin At Sephora That Will Actually Match Your Skin Tone
Makeup has always been super fascinating to me. Growing up, I spent countless hours flipping through magazines such as Seventeen and Cosmopolitan eager to learn every. single. thing. there was to know about the subject, especially the best foundations for brown skin. Studying the beauty spreads in particular, I kept a running tab on all the products I would eventually buy if given the chance (aka if my mom ever decided to cave and boost my allowance so that I could build a solid collection.)
*Crickets*
Sadly, that dream didn't come true. My mom never quite understood my desire to wear makeup. Matter of fact, I didn't start wearing a full "beat face" like I do now until 2011, during my junior year in high school. Like so many others, becoming a red-lipped, bright-eyed cheerleader gave me my first real opportunity to explore firsthand. I was too excited to finally put my knowledge of makeup to what seemed like the ultimate test.
Skipping the drugstore and heading straight to Sephora instead, I wrote out a shopping list with quality foundation placed at the top. I knew then that foundation was key and would serve as the base of each of my sideline makeup looks. Once inside the store and after checking out numerous displays, however, I came to a crushing conclusion: A foundation line with an exact match for my skin tone just didn't exist. Therefore, I was forced to improvise by mixing together different products to create my own shade.
Little did I know at the time that I by far wasn't the only person of color who had experienced the same problem. The lack of diversity within the cosmetics industry has impacted millions for decades, which is a mind-boggling fact considering that everyone's unique shade of beauty deserves to be represented. Point, blank, period. Thankfully in 2017, selecting a custom foundation has gotten easier. With the launch of new beauty brands and older, more established companies making the decision to expand their options, it seems like we're moving in the right direction.
In an effort to scope out the best of the best, though, I recently went back to Sephora on two separate occasions. I experimented with several liquid and stick foundations for hours, pausing only to snap pics and jot down notes. And I found the the top ten most shade-inclusive lines for brown-skin makeup lovers, so I could pass them onto you.