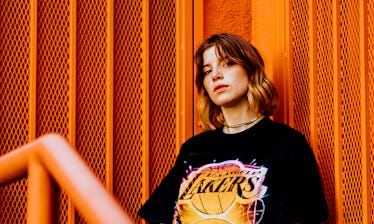 13 Women In Their 20s Reveal The Piece Of Advice They Wish They Had As College Freshmen
Let the countdown to your first semester of college begin. The summer after high school seriously flew by. (It feels like graduation was just yesterday!) But in between the beach days and back-to-school shopping trips, you're getting ready for the next adventure. Lucky for you, real women are sharing their advice for college freshmen, so that you're prepared for your first semester, and make the most of these next four years.
First thing's first: If you have some nerves right now about going to college, that's totally OK. It's such a big change, but also a beautiful one. You'll pack up your car, and get comfy in your dorm room. You and your roommates will bond over a box of pizza, or you'll join some clubs and get close with the girls in your English literature class. Within a few weeks, you'll know every sidewalk and shortcut on campus, and will scope out your favorite study spot in the student center, too.
Just take a deep breath, and remember to be patient with yourself. This experience is yours for the taking, and that's really rad when you think about it. College is whatever you make it to be, and hopefully you'll spend some time exploring your passions and what else is out there in the world. Study abroad, find a crew of true, genuine friends, and challenge yourself. These 13 women who are in their 20s, shared their best pieces of advice for a college freshman like you.