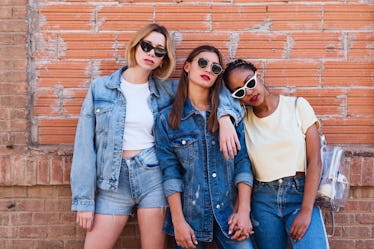 8 Traditions To Start With Your Freshman Year Friends This Fall
You're doing fall totally different this year, because this time around, you're an incoming freshman in college. It's an exciting new chapter of your life, and you're already thinking about all the fun you'll have. The first friends you make in college will be a group of people you'll never forget. There are traditions to start with freshman year friends this semester that'll keep you guys super close during this milestone.
Aside from all of the movies about college and advice you've heard about it, the next four years are truly yours for the taking. Living it up with your friend group is a must, and it'll help you learn so much about yourself and them in the process. Your traditions don't have to be anything extravagant, because the life of a college student involves balling on a budget for the majority of the time.
These traditions can be small, but they'll teach you to celebrate and appreciate the little things with people you enjoy being around. These are the kind of traditions you'll look back on as you're walking across the stage accepting your diploma. Those days seem so far away, but with any of these eight traditions with your friends, time is going to fly by.