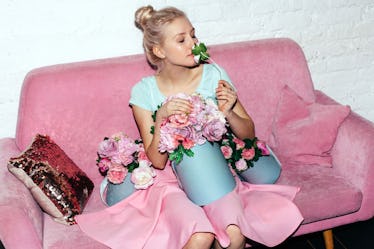 7 Things That Get Even Better In Your Mid-20s That You Can Look Forward To Right Now
Believe it or not, life gets even better. As you get older, every birthday you celebrate ends up feeling a little more magical. It's like finding a few extra French fries at the bottom of your takeout bag, like, all the time. Now, you might be wondering what's next, and if you've already "peaked." Take it from me: You haven't. There are so many things that get better in your mid-20s that you can start looking forward to right now.
I always thought that the whole concept of "peaking" was a little ridiculous. I remember back in high school, people would listen to certain pop artists or cheer over certain football players, saying that they were at the top of their game — they had peaked. I also remember thinking that this meant there wasn't any more room for growth. That seems a little off, right?
I still think so, and have changed my mindset and vocabulary because of it. I welcome the growth and the idea that things can just keeping getting better. People can peak more than once in their lifetimes. Right now, you may be wondering what you have to look forward as you go through this decade in your life, and it's a lot! These seven things, in particular, are about to be the best that they've been yet. Brace yourself.