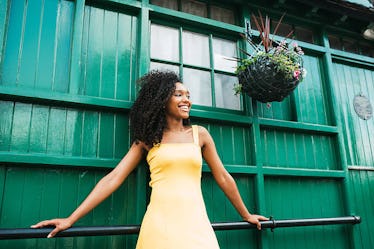 8 Ways To Not Feel Alone When Everyone's Away For The Weekend & You Have Nothing To Do
When it comes to the weekend, you know everything there is to know. You're well-aware that sleeping in is socially acceptable, and that Saturday nights require ordering multiple boxes of pizza. You know that Sunday mornings are supposed to be slow and smell like coffee, and that the afternoons are for adventuring with your best friends. But, you're still learning one thing: How to not feel alone when everyone's away for the weekend and you have nothing to do. Is that even possible? Girl, you might be surprised.
I remember the first weekend I had to myself. I felt completely lost and bored. I kept pacing around my kitchen and opening my phone to my group chats, hoping that someone had sent a meme. (Spoiler alert: There were no memes or GIFs in sight. I'm pretty sure my best friends didn't even have service.) Everyone was off with their families on vacations, working, studying, or hanging out with their other friends. It truly was just me, myself, and I.
So naturally, I began scrolling through the Internet, trying to find something to do. I didn't want to feel so alone, or spend my entire weekend watching movies and complaining about "what could've been." I wanted to make some memories and have stories to tell on Monday. I ended up learning in that time, that these eight things can make you feel not so alone when everyone's away. It's your turn, OK?