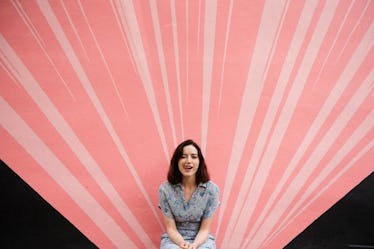 7 Things To Do In A New City When You're Alone & Want To Explore
You've heard this phrase from Disney Pixar's Up, time and time again: "Adventure is out there." And every time you hear it, it seemingly becomes more true. Your bucket list gets longer and more ambitious. You may add excursions like zip-lining in the jungles of Costa Rica or moving to the West Coast, crossing your fingers that they actually happen. Then, you realize that you're the one who has to make them happen. You have to be willing to take the leaps and explore, when you really want to. There are so many things do in a new city, in particular, that you wouldn't want to miss out on — even when you're alone.
Now, let's break down the situation: You may be taking a solo trip or renting a cute apartment in this city by yourself. You took that #necessary leap, and are now trying to get comfortable and see all the sights. Understandably, you want to do the touristy things, eat at the restaurants that aren't as well-know, all while not going too far outside of your comfort zone. (After all, being safe and aware, and going with your gut, is essential when you're alone, especially in a busy city.) I think it's possible!
You just need to know exactly what to do. You need to realize the seven things that will make this adventure completely worthwhile and satisfy all of your wanderlust's cravings. Grab a camera and a pen to check things off, and then go.