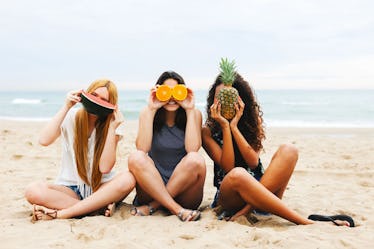 All Of The Ridiculous Things You'd Only Do For Your Ride Or Dies
Let's be honest, you'd likely do anything for the friends in your life who have been there since day one. Over the years, you've agreed to some pretty wild ideas that your besties have come with. There have been adventures and memories you wouldn't trade for the world, but some of them were truly spontaneous, hilarious, and cringe-worthy when you look back. These girls are your partners-in-crime, so you wouldn't ever let them go at life alone. The ridiculous things you do for your friends may make you seriously question your judgement (with a smile on your face). They're your ride or dies, what else can you say?
You remember back in high school when they were crushing hard on someone, and you went to every length to figure out if that special someone liked your friend that way, too? In college, you'd stay up all night on FaceTime catching up, despite the fact that you had an exam at 8 a.m. Now, you're adulting, but you'd still lose some sleep for your bestie and instantly agree to late-night dates at the diner.
Maybe you've helped them get out of dates that have gone wrong, or tried something they've cooked even though you knew it was questionable. You're living your life with no regrets, but there are a few things you've done that make you feel like the friend of the century.